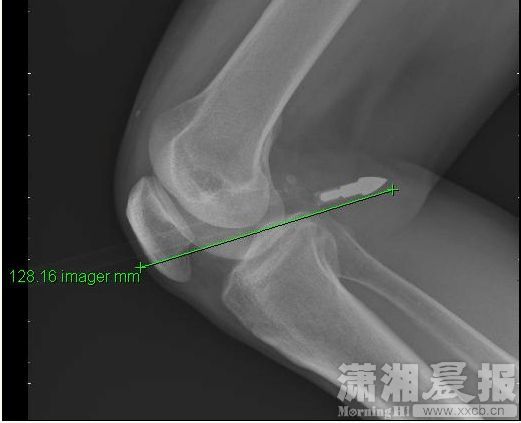 An X-ray shows Wang's injured knee. [Photo/xxcb.cn]
Man gets shot by arrow while hanging clothes
No one likes to be caught off guard. A 51-year-old man was shot by an arrow at his right knee while he was hanging clothes at the balcony of his home in Changsha, Hunan province, xxcb.cn, a local news portal reported.
It turned out it was Liang, a neighbor of Wang, who was responsible for the whole thing. Liang was practicing arrow shooting, about 50-meter away at the garden of the community compound, when the arrow went loose.
The news went viral online, raising hot discussions on Sina Weibo, Chinese version of Twitter. "Stop practicing! You could have killed this poor guy," a commentator said.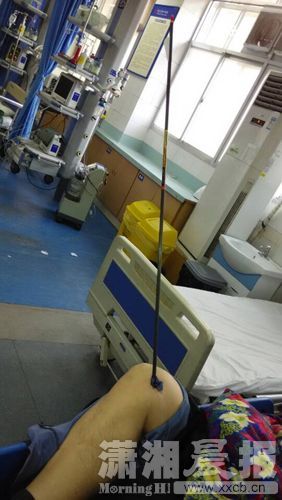 Wang receives treatment at a hospital after he was shot by an arrow. [Photo/xxcb.cn]
In our next story we shed light on a man wedged between walls fully naked.