Man exercises by squeezing himself inside steel tube, hippo cries on the road, twice divorced 'father' hit by more bad news, angry customer makes bank employees sweat.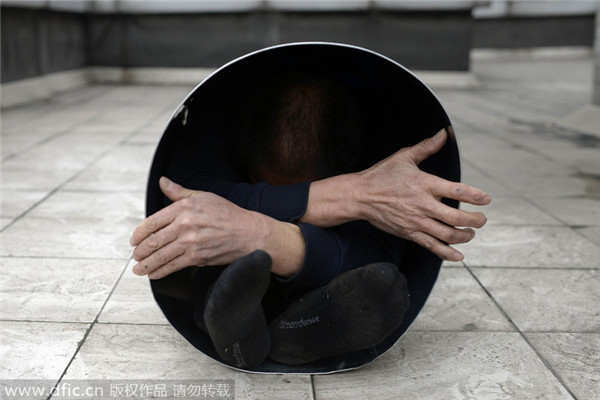 Yu Jun successfully twists himself into a steel tube in Chongqing on Dec 25. [Photo/IC]
A tight squeeze
Will you find twisting yourself through a steel pipe mind-bending? The answer is obviously negative for Yu Jun, a 58-year-old Chongqing resident, who has been bending and squeezing his body every day.
Yu Jun, 1.7 meters in height and 62 kilos in weight, can manage to fold his body in half and squirm through an 80-centimetre steel pipe, which has a diameter of 40 centimeters, in three minutes.
Yu has been working out using his self-invented bodybuilding exercise for five years and started to practice this contortion move more than six months ago.

Why did a hippo had tears in its eyes? Read our next story to find out.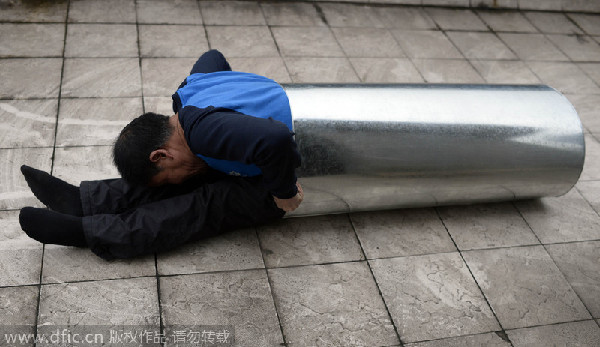 Yu Jun inches his body through a steel pipe in Chongqing, Dec 25. [Photo/IC]