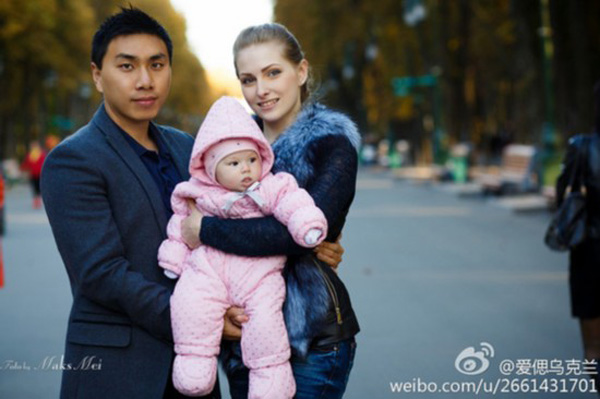 Mei Aisi poses with his wife and daughter. [Photo/Sina weibo]
Entrepreneurial man has gorgeous Ukrainian wife
The story of a Chinese man living in Ukraine has sent Chinese social networks abuzz, as many envy the lucky man, who came from a humble background and ended up with a great career and a beautiful and capable Ukrainian wife.
Mei Aisi from Hebei province, in his 30s, comes from a working class family. He failed to enroll in a good Chinese university in 2001, so he went to a Ukrainian college because it was easy to get a visa and charged reasonable fees, but had a hard time fitting into life in a foreign country. After graduating with a degree in 3D animation, he started his own business, opening Chinese restaurants, and now runs an import-export company dealing in equipment, grain and oil.
His Ukrainian wife married him when she was 18, and Mei said Ukrainian girls marry less for money and more for love. His villa, which sits on 3,000 square meters of land, also impressed Chinese netizens who are struggling with sky-rocketing housing prices.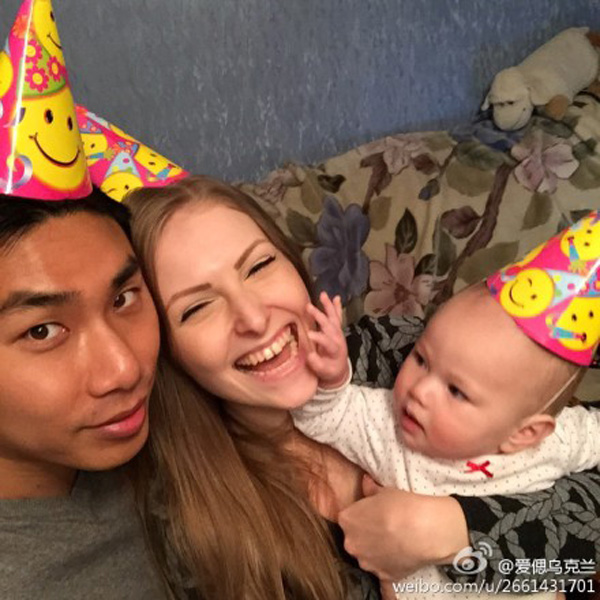 Mei Aisi poses with his wife and daughter. [Photo/Sina weibo]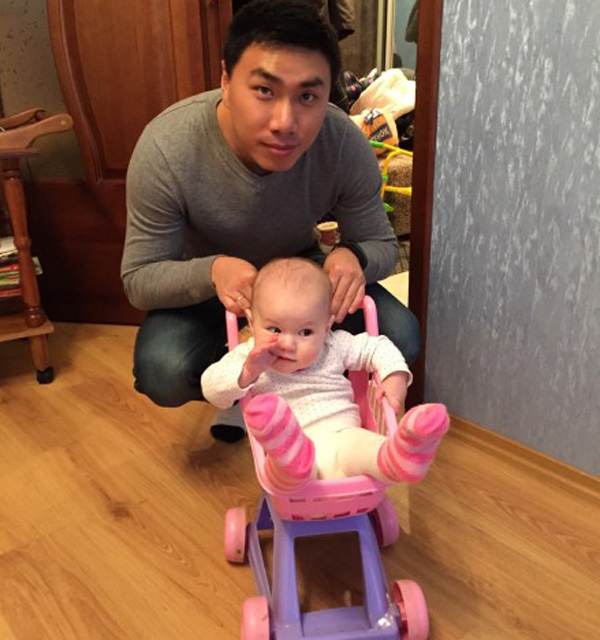 Mei Aisi with his daughter. [Photo/Sina weibo]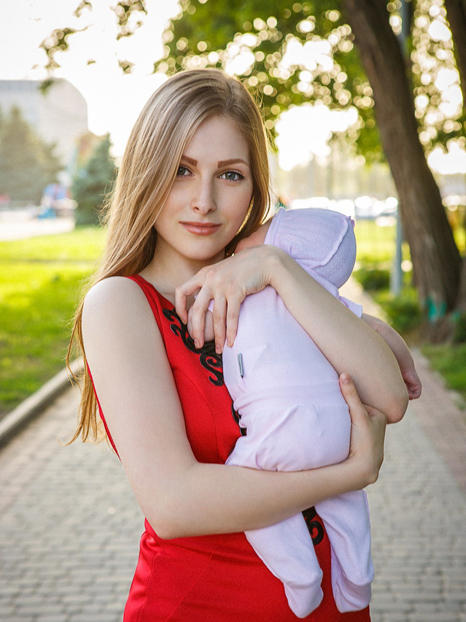 Mei Aisi's wife and daughter. [Photo/Sina weibo]