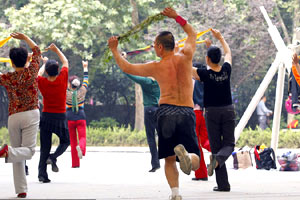 Dancer loses 30 kg through hobby
A Zhengzhou woman lost 30 kilograms from her original weight of 128 kg, after taking part in square dancing for a year, Dahe Daily reported.
Known as Yutong, she said her next target is to get her weight down to 70 kg.
The report said square dancing enjoys great popularity in Zhengzhou, capital of Central China's Henan province. On Monday more than 2,000 people took part in a competition with styles covering modern and folk dances.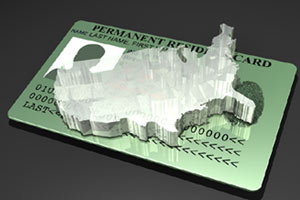 Divorce sought after green card bid fails
A Guangzhou woman who married a mentally challenged husband hoping to get an American green card filed for divorce after US Consulate immigration officials questioned the authenticity of the nuptials, New Express Daily reported.
The woman, identified by the alias A-Mei married A-Hua, also an alias, 10 years ago. In October 2009 officers from the US Consulate in Guangzhou rejected A-Mei's immigration application on the grounds that the couple hadn't lived together in the past three years.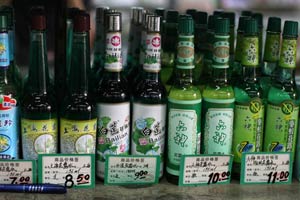 Insect spray hailed as 'magic eraser'
A tip has gone viral online suggesting that anti-mosquito spray can be used to erase personal information on parcels. Netizens have branded it "magic water of keeping secrecy", Beijing News reported.

According to an expert, the spray contains an organic solvent alcohol that can dissolve dye on paper.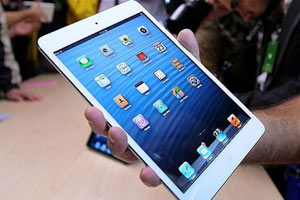 iPad thief caught by remote control
An iPad thief was tracked down by the owner who used the machine to take photos of him which were automatically uploaded to an online service, Chengdu Business Daily reported.
The thief used the owner's QQ account, a social-networking service, as the iPad remembered the password. The owner later talked to him on QQ and convinced him to return the machine.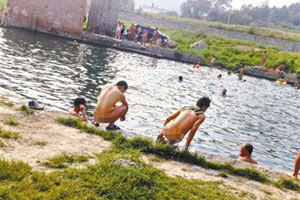 Hidden pool hides a dark secret
About 50 men were found skinny dipping at a pool hidden behind trees near a road in Fangshan district, a suburb in southwest of Beijing, Beijing Youth Daily reported.

The pool was being used for nude sunbathing, swimming, and chatting, with women rarely going near it. A villager said people have been swimming there for more than a decade.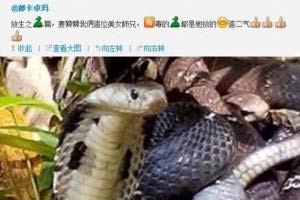 Venomous snakes cause a stir
A woman, believed to be a Buddhist, released poisonous snakes at a popular Shenzhen public park, in the name of freeing animals, but the news sparked condemnation on Sina Weibo, Southern Metropolis Daily reported.
The woman published a photo on her Sina Weibo account, which was later deleted, showing her opening a bag to allow the snakes to escape. Netizens identified some as cobras and Chinese copperheads, both venomous. Netizens are demanding the woman reveal the location where she released them.