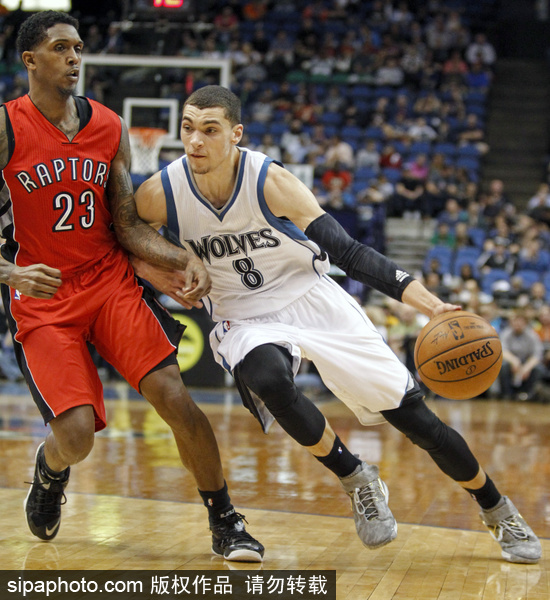 Minnesota Timberwolves guard Zach LaVine (8) drives to the basket around Toronto Raptors guard Louis Williams (23) in the third quarter at Target Center in Minneapolis, April, 1, 2015. The Raptors win 113-99. [Photo/SIPA & Bruce Kluckhohn-USA TODAY Sports]
RAPTORS 113, TIMBERWOLVES 99
Lou Williams scored 18 points to lead a balanced Toronto offense as the Raptors defeated the Minnesota Timberwolves.
Six players scored at least 13 points for the Raptors, who shot 55.3 percent from the field. DeMar DeRozan had 17 points, Terrance Ross 16, Jonas Valanciunas 15, Greivis Vasquez 14 and James Johnson chipped in 13 for Toronto.
Andrew Wiggins scored 25 points, Zach LaVine had 22 and Chase Budinger added 19 for Minnesota, which lost its fourth straight.