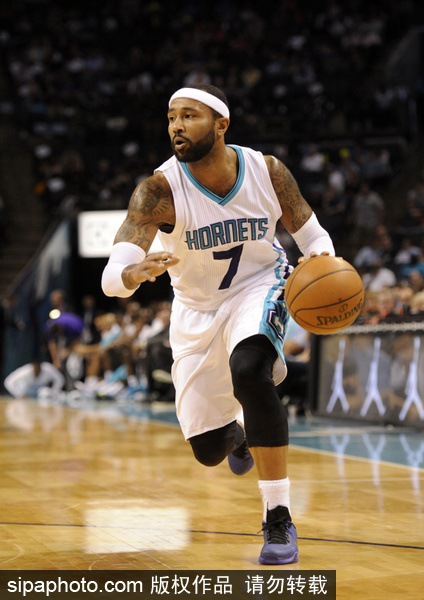 Charlotte Hornets guard Mo Williams (7) drives down the court during the second half of the game against the Detroit Pistons at Time Warner Cable Arena in Charlotte, North Carolina, April 1, 2015. Hornets win 102-78. [Photo/SIPA & Sam Sharpe-USA TODAY Sports]
HORNETS 102, PISTONS 78
Marvin Williams scored 18 points and Charlotte cruised past Detroit.
Kemba Walker had 17 points and Gerald Henderson added 14 as the Hornets won for only the third time in 10 games to keep pace in the Eastern Conference playoff race. Charlotte entered the night two games behind eighth-place Brooklyn.
Before the game, Hornets center Al Jefferson had his knee drained for the third time in eight days. He finished with 11 points and nine rebounds, sitting out the fourth quarter because of the big lead.
Jodie Meeks led Detroit with 15 points. Andre Drummond was in early foul trouble and finished with 13 points and nine rebounds.