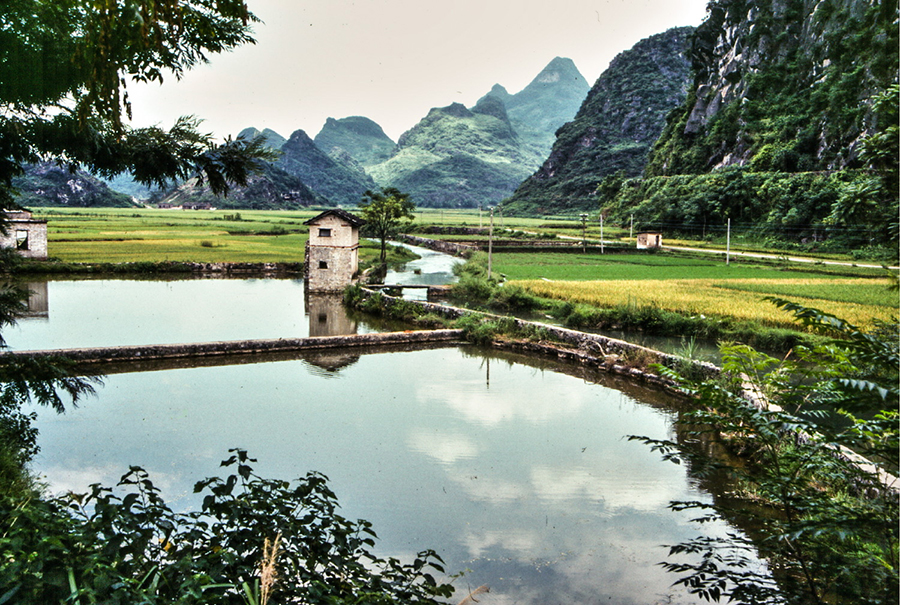 Serenity of the land of Lianxian in 1993. [Photo by Bruce Connolly/chinadaily.com.cn]
A joy was to be invited home for dinner with a local family - an experience I really appreciated during those early days in China. It is certainly true that I owe gratitude to the friendship and help given to me by many Chinese people introducing many aspects of their country. Something I could never have discovered by myself, particularly Lianxian.
It was delightful that my final evening should be on a floating bamboo restaurant on the Lianjiang, having local noodles and drinks with the music of Priscilla Chan playing in the background. Utter tranquility, it could have been a real pleasure to stay longer in Lianxian but another long mountainous drive to Shaoguan lay ahead.