How does it feel to take the high-speed train in China?
Editor's note: China has launched its new-generation bullet train, the Fuxing (Chinese for rejuvenation), which will travel at 350 kilometers per hour on the Beijing-Shanghai route, making it the world's fastest bullet train. Forum readers share their experiences of taking the high-speed train in China.
Michael (US)
Taking a high speed train in China is an enjoyable experience for me. I would rather take a train than wait for hours in an airport if I travel from Beijing to Shanghai. Trains are always on time, whereas flights are often delayed. Sitting on a high speed train is comfortable even if it's a second class wagon. You feel much cozier on your seat and have some snacks. Plus, it is great to know that China's Fuxing high speed train has lifted the speed of the high-speed train to 350 kilometers per hour.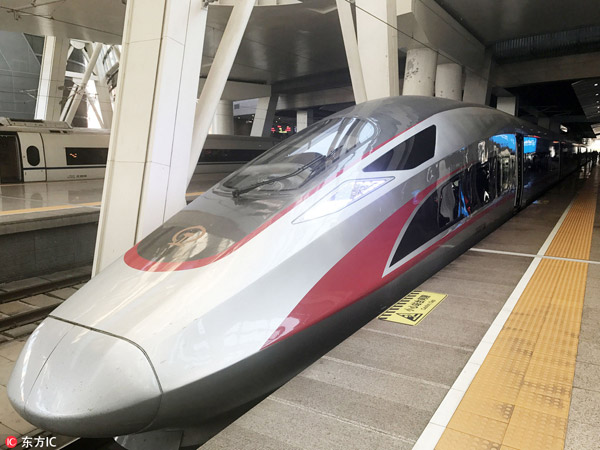 The Fuxing (Chinese for rejuvenation) high-speed train travels at 350 kilometers per hour between Shanghai and Beijing, making it the world's fastest commercial bullet train. [Photo/IC]