Would you like to live in a big city or small town?
Editor's note: A survey with 2,004 respondents has revealed only 35.5 percent of those surveyed prefer to live in big cities, and 61.3 percent prefer low-pressure and a more comfortable life in small cities, according to China Youth Daily on Tuesday. Where would you prefer to live? Forum readers share their opinions.
urbexer (China)
I always enjoy living in the big cities as everything is convenient. However, convenience does not necessarily always equate a better life. My flat in Shenzhen is very convenient in terms of location to supermarkets, eateries and nightlife. However, I would say my quality and enjoyment of life is not good.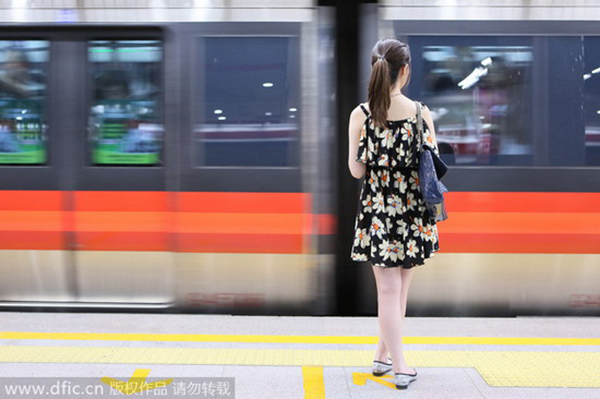 A young woman waits for the last incoming train of the day at Jianguomen station, Beijing in this file photo. [Photo/IC]