Is car sharing the future of transport?
Editor's note: As the sharing economy gains more traction in China, a number of companies are springing up offering car-sharing services. What do you think of the future of car sharing? Readers share their opinions.
icwu(China)
Car hailing and sharing apps are the future and they should be vigorously promoted and encouraged in China. They will lessen China's traffic congestion problems and significantly reduce pollution. Though this may affect the auto industry somewhat, however, it can make up with more vigorous development of the electric and fuel-cell auto vehicles and mass transit systems.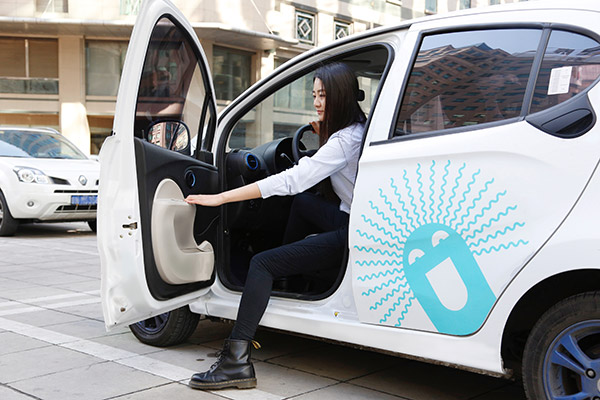 A woman is about to test-drive a new energy car provided by Gofun, the car-sharing arm of Beijing Shouqi Group. [Photo provided to China Daily]