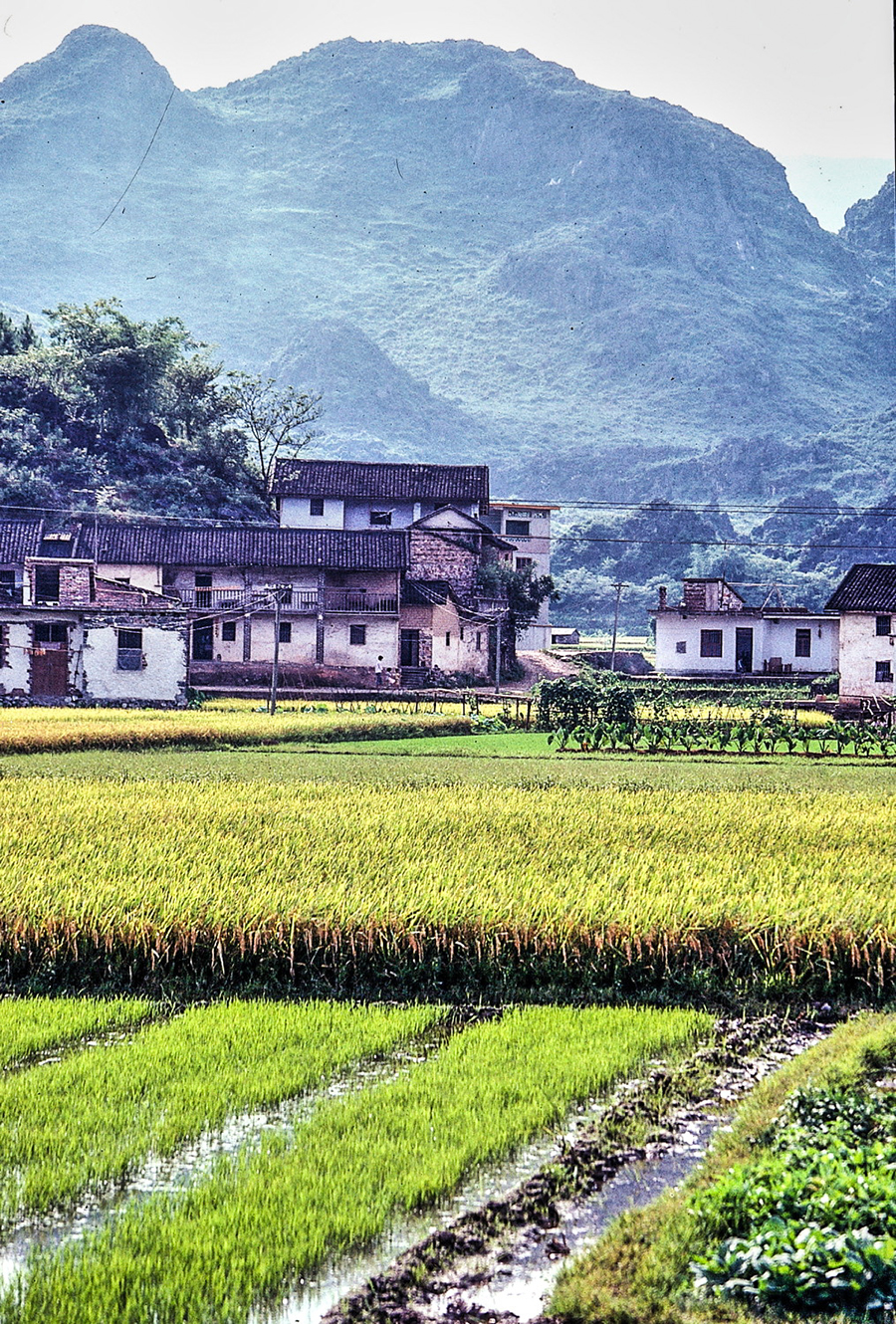 Rural landscape of Lianxian in 1993. [Photo by Bruce Connolly/chinadaily.com.cn]
I had not been the first to be captured by the sheer natural beauty. It was noted by poets such as Liu Yuxi and intellectuals including Han You who wrote about the area's landscape in 'Yanxiting Ji'. Qu Dajun in late Ming Dynasty explored the gorges of the Lingnan area described in 'Guangdong Xinyu'.
Exploration can also below ground. From a small countryside car park a rickety chain bridge led to the entrance of a massive cave system. The 1500 metres long Lianzhou Underground River, known as 'The First Underground River in Guangdong Province', actually flows through four mountains . A walkway lit by many coloured fluorescent lights led down to a boat dock. While navigating a wooden rowing vessel our guide, to a background of crashing water, pointed out curious stalactites and stalagmites, their names and legends. For me, a fascinating experience as in an earlier life as a geographer, teaching about karst or limestone topography was a passion. Narrow passageways connected three large caverns. At one point the guide lay on his back, propelling the boat by his feet along the tunnel roof! Emerging from the caves by a long series of steps there were again stunning views of peaks, rivers, farming, villages. Heading back to Lianxian I was totally transfixed by this rural landscape, its human interactions and of course wanted to walk!