Mika Dong plans to quit his job in August and start a brand-new life as a stay-at-home father. The 34-year-old moved to Shanghai from nearby Zhejiang province seven years ago. Now he has a two-year-old son to care for.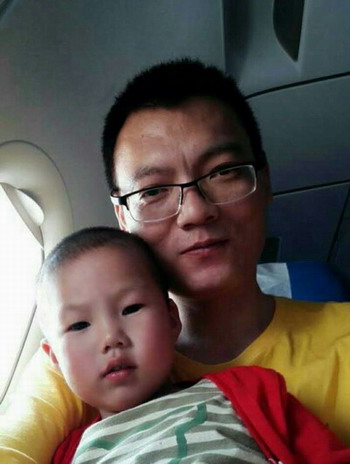 The Mike Dong and his son. [Photo provided to chinadaily.com.cn]
"Thanks to this bull market, I can fulfill my plan right now," he said, adding that his profits from the stock market are worth two or three times his salary. "I speculate on the stock market but not on the babysitting. I mean it. as I have made a detailed plan for my new role," Dong said firmly.
To prepare for his upcoming responsibilities, he has read many parenting books and learned from the experiences of others.
When he first suggested quitting his job to stay home with his son, his wife didn't agree. But when she learned that the gains in the stock investments were far beyond her prediction, she changed her mind. " Actually, the rest my family is neither pro nor con on this issue," He said.
When it comes to the reason why he insists on taking care of his child by himself, he said that older people's parenting mindset is very different from the younger generation's. He believes his son needs him and that he will be the child's best company.
When asked if he will change his mind on staying at home if his finances suffer a setback, Mika stated firmly that he won't. "I will not change my idea no matter what happens to my stock investment," he said.
"I decided to give myself a vacation from my work for at least two years to nurse my child.If I lose a profit, I will go back to work; otherwise I may walk further and longer as a stay-at-home dad," he explained.
"Fortunately, my wife's salary means we can afford this and the economic pressure is not too heavy for the time being," Dong added.