Editor's note: Kellivschina, our blogger from the US, found that China has definitely been "rubbing off" her since she moved to the country eight months ago. Have your lifestyles changed during your China stay? You're welcome to leave your comments.
1. I like drinking hot water.
Yup, I've found I really enjoy drinking hot water not only in the morning, but throughout the day. Although my American friends might raise an eyebrow at the practice, it's actually better for the digestive system than the ice-cold beverages we usually drink in the States.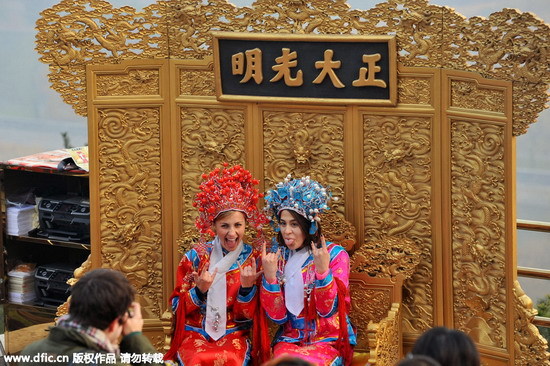 Two foreign tourists pose for a picture in Jingshan Park, Beijing on Nov 2, 2013. [Photo/IC]