Editor's note: May fourth is China's Youth Day. Four young people share how they have dedicated their lives to volunteering. These are their stories.
Editor dedicated to protecting children from sexual abuse
"Protecting children from sexual abuse and ensuring the healthy growth of every child in China give me positive energy," said Liang Chao, an editor who has devoted herself to the public service for past two years.
Liang, 28, an editor with a portal website in Beijing, is a volunteer at the Girls' Protection Project under the China Social Assistance Foundation (CSAF).
According to Liang, she was invited by her friend Sun Xuemei, a journalist and one of the project's initiators, to participate in the volunteer group after she had a small talk with Sun on a piece of news involving a girl sexually assaulted by her stepfather.
"At that time Sun often posted information about sexual assaults committed against school-aged girls on her Wechat account, which made me realize that it was indeed increasingly important to teach girls how to protect themselves from sexual violence. Sun made the offer and I accepted it."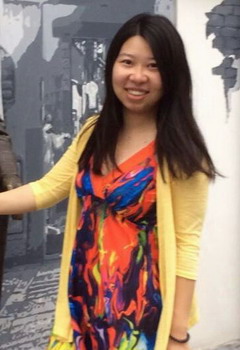 Liang Chao, 1987
Graduated from: Beijing Sport University
Voluntary program: Girls' Protection Project
Serving place: Beijing
[Photo provided to China Daily]
Liang said that Chinese media reported 503 cases of sexual assaults committed against children in 2014, a figure that quadrupled compared with 2013, and the victims are becoming younger, with most being primary school students aged between 7 and 14.
"I think the disturbing problem of sexual violence against children has much to do with the lack sexual education in China," Liang added.
The project mainly focuses on providing sex education classes as well as delivering materials related to sexual assault prevention and calling on the public to pay more attention to girls' protection.
It was initiated by over 100 women journalists, but now the volunteers are from all walks of life, including teachers, civil servants, psychological consultants and businessmen.
"We invited many famous educationalist and psychologists to instruct us to prepare the teaching materials," Liang said. "We found it difficult to compile these materials because we need to let children know how to protect themselves from sexual violence without leaving psychological shadow about sexuality in their minds."
When it comes to the difficulty facing the project, Liang said they lack qualified teachers. All the teachers must receive professional training before they give classes.
"Giving sexual-education classes is not simply reading the textbooks or presenting the Powerpoint to the kids. Many experienced school teachers thought it was easy to teach students about sexual education based on the teaching materials, but when they went to teach they found it difficult to handle," Liang said. "We must perfect our classes. If not, we would rather delay them," the editor added.
Although many girls have benefited from their classes, more children still have little access to sexual education, especially those living in rural areas.
Given that currently most volunteers are those who have been working for several years and their free time is limited, the project is encouraging more college students to join in.
"Now children's protection has become part of my life, and I always introduce our program to my friends, colleagues and even someone I just met," said Liang.