Editor's Note: The latest statistics reveal that China's consumer prices grew 2 percent in 2014 from one year earlier. Compared with other countries, is the life in China more affordable? Our forum readers share their opinions on this issue and you are also welcome to share yours.
Jan U. Wary (US)
I traveled to China last year. I stayed in a three-star hotel for just $34 with twin bed and a big bath tub in Changsha, (including tax and complimentary bottle of water and coffee and tea per person per night). The meals there are cheap like 20-30 ($2.90-4.40) with rice, fish, meat, soup and dessert in a small family run coffee shop and the rice is like all you can eat. Airconditioning costs 10-15% more with service charges and prices.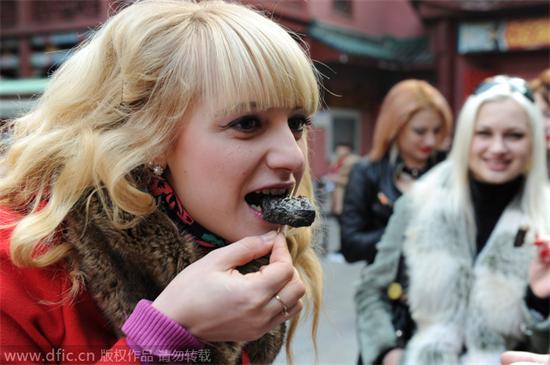 A foreign woman tastes Stinky tofu in Changsha, capital of central China's Hunan province.