Bicycles built for style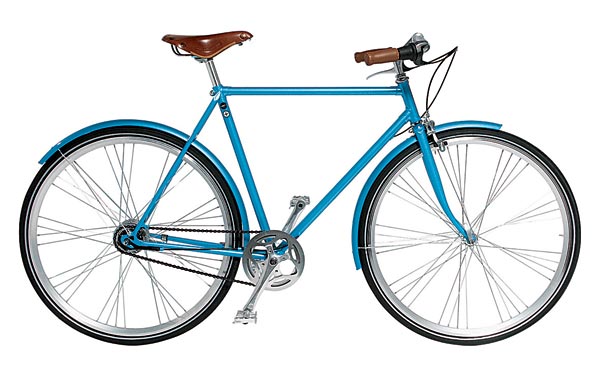 SVELT azzurro uomo. Photo provided to Shanghai Star
ABICI
The only decor in the six-meter-high all-white studio are eight bright and sleek vintage bicycles in a shop tucked away on a quiet street in downtown Shanghai.
Abici is a brand founded in 2006 in Italy by three young designers. The bicycle shop features a collection of "classic bicycles with high-tech details and vintage aesthetics". In 2009, the brand also collaborated with Fendi to introduce a $5,900 bicycle with leather saddlebags.
The store manager in Shanghai, He Yunkai, promises everything on the bicycle is imported and handmade in Italy. Offerings at the store are kept as simple as its designs, with no more than a dozen styles and colors and a few accessories like bamboo baskets and backpacks. Bicycles are priced from 9,680 to 16,680 yuan each, excluding delivery fees.
Address: 297 Daji Road, Huangpu district; 大吉路297号
Telephone: 021-6323-3936