Vintage car exhibition opens in Shanghai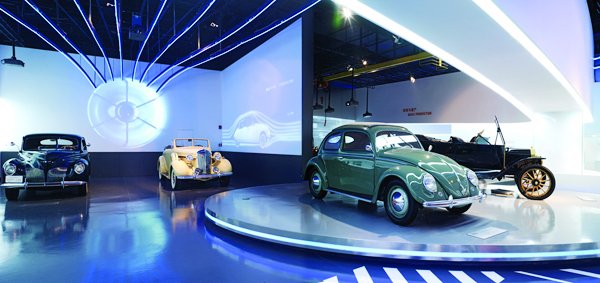 [Photo provided to chinadaily.com.cn]
The Shanghai Auto Museum is partnering with the Shanghai Peninsula Hotel to offer the city greater access to its vintage car fleet, according to an announcement on Thursday.
Highlighting the collaboration is a vintage car exhibition at the luxury hotel's Arcade, displaying decade-old cars on loan from the museum. The exhibition, the first of its type in China, opened to the public on Jan 9 and is free of charge.
The vintage cars on show, rotated on a quarterly basis, include a 1960 Fiat 500, a 1941 Buick Super Model 56-S, a 1951 Jaguar XK 120, and a 1957 Chrysler 300C.
"The functional changes automobiles have brought to our lives are obvious, but there is also a cultural change that has often been long overlooked," said Li Sijian, director of the museum.
"And we, together with the Peninsula hotel, would like to play a part in spreading that culture."
Joseph Chong, general manager of the hotel, the only one in the city to boast a customized car fleet, including a restored 1934 Rolls-Royce Phantom II, believed it's the "shared vision of preserving the past" that brings the two parties together.
In addition to the exhibition, hotel guests will also get to enjoy an exclusive chauffeur-driven ride in a BMW limousine and a private tour by the curator of the Shanghai Auto Museum, home to a collection of more than 80 antique vehicles from both home and abroad.