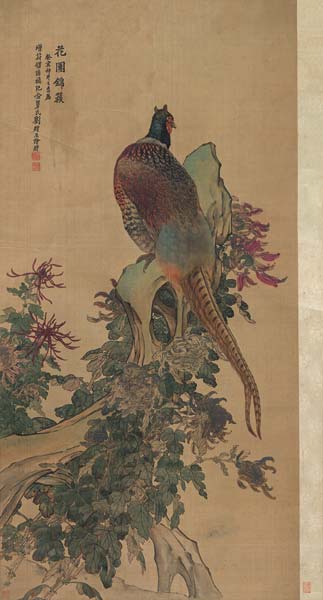 A piece of work by Liu Kuiling. [Photo provided to chinadaily.com.cn]
The spring sales of Beijing Wen Jin Ge Auction will feature 25 paintings by a family with three generations of ink artists, including Liu Kuiling (1885-1967), Liu Jiyou (1918-83), Liu Xinxing (1946-98) and Liu Qiang, born in 1957.
A versatile painter of modern Chinese art history, Liu Kuiling adopted the brushwork of Western watercolor paintings to bring a lifelike sense to the animals he portrayed in ink. Liu Jiyou further developed his father's painting style by applying simple and fast-paced strokes. His nephew and daughter continued the family's commitment to painting animals.
The sales will also present works by Tao Lengyue (1895-1985), who was celebrated for painting moon and snow scenes, among nearly 450 lots of Chinese painting and calligraphy to go under the hammer from June 20 through 22 in Beijing.