The World Cup is just around the corner. If you are one of those loyal football fans, you might have already started to note the game schedules and have already planned how to spend those exciting hours watching football.
Food is almost indispensable when watching the games, especially for those who are planning to stay up for the night.
A wise choice of food can not only spice up your nights but also prevent your body from suffering from exhaustion after an all-nighter.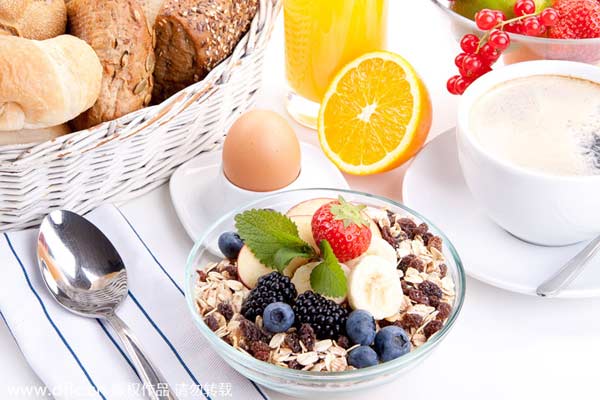 Fruit Yogurt. Low-fat yogurt is not only a good source of calcium, but it can fill you up and keep you feeling full. It's also low in carbohydrates, which may steady your blood sugar levels. [Photo/IC]