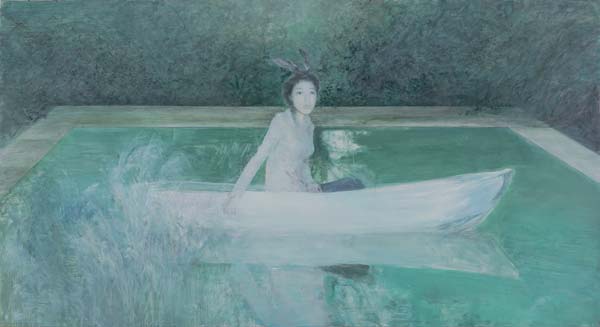 Oil on canvas, 150*200cm, 2010. [Photo provided to China Daily]
It is a basic yet fundamental form of visual art but painting is increasingly becoming the subject of marketing hype. That apart, it has been gradually marginalized by prevailing practices of experimental and conceptual art, where artists use multiple media.
The confusing state of affairs in contemporary art is expressed through the portraits of He Duoling and Mao Yan, whose joint exhibition Skin's Literary Form is ongoing in Nanjing, capital of Jiangsu province.
The two artists have been committed to oil painting for years and through delicate and sensitive brushwork, they stress on the vulnerabilities of the human skin. They convey that painting should regain its energy not via reproductions and repetition, but by being more sensitive and reconstructing its vocabulary.
9 am-5 pm, closed on Mondays, until May 24. Art Museum of Nanjing University of Art, 15 Huju Bei Lu (Road), Nanjing, Jiangsu province. 025-8349-8761.