Dayyan Eng's new comdey film coming soon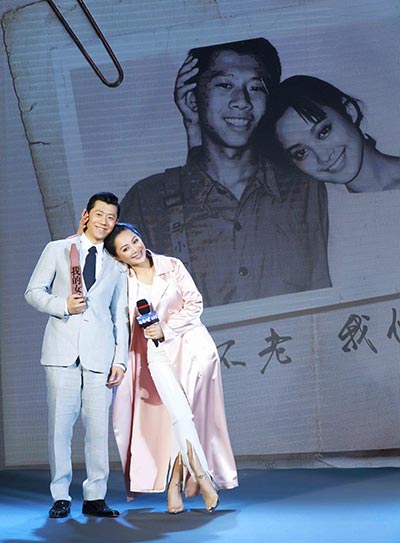 Xia Yu and Ning Jing promote the upcoming fantasy comedy Wished. [Photo provided to China Daily]
Chinese-American director Dayyan Eng, aka Wu Shixian, says his latest fantasy comedy Wished will hit Chinese mainland theaters on June 30.
Wished fictionalizes a fantastic story occurring in downtown Beijing.
A celestial being, who is set to be a protector of humans living in the Beijing Central Business District area, promises to realize wishes of an insurance salesman who is deemed to sincerely worship her. But her magic soon draws the man into a series of misfortunes.
Veteran actor Xia Yu stars as the salesman and actress Yan Ni portrays the celestial being. The cast also includes actresses Song Qian and Ning Jing.
Eng says the film is inspired by the typical modern anxiety among Chinese born in 1980s and 1990s.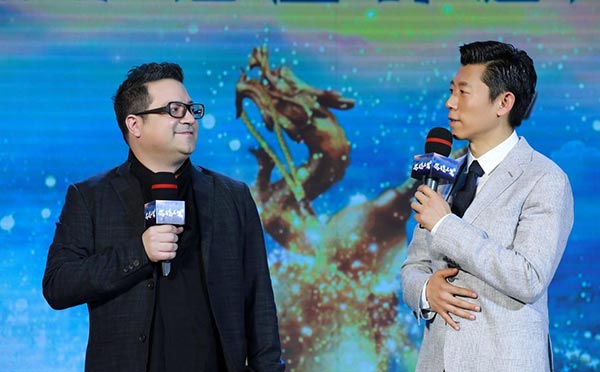 Dayyan Eng, the director of the comedy Wished, reveals the backdrop of the movie with the lead actor Xia Yu (right). [Photo provided to China Daily]
He says many young Chinese were self-absorbed at college and assumed they would be successful in a future career.
But some struggle to achieve that expected success, and he wants to use the movie to explore the psychological conflicts in a funny way.
Eng's movies usually feature a superstar appearing in a surprise cameo role, such as Chow Yun-fat in his 2005 movie Waiting Alone.
Eng says that Wished will also have a superstar, but he didn't reveal the name.
The new movie's cast also boasts French Thierry Arbogast, who is known for Luc Besson's Léon: The Professional (1994) and The Fifth Element (1997).
Related:
Stills of 'A Chinese Odyssey Part Two: Cinderella' released