Chinese celebratory concert in Piraeus brings two nations closer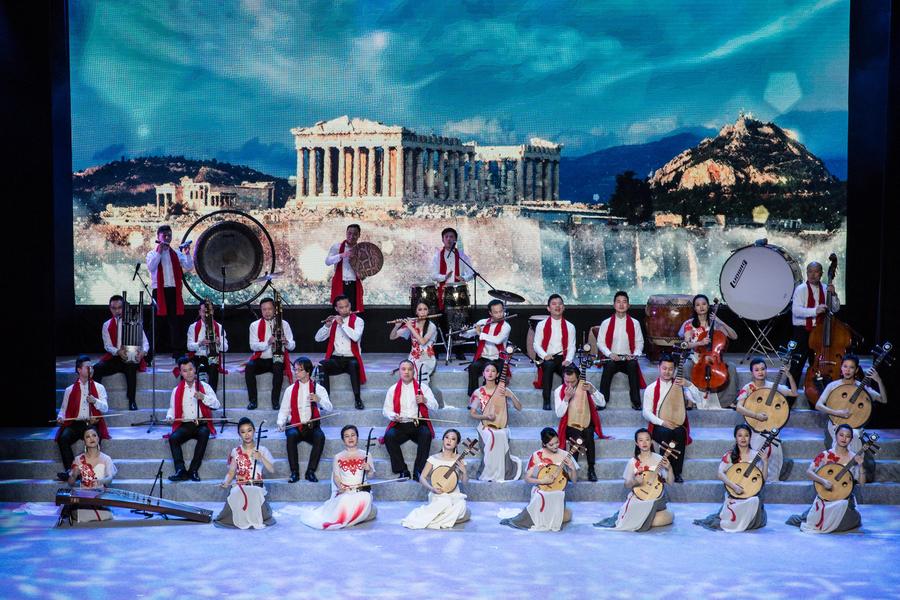 [Photo/Xinhua]
Greek and Chinese audience gave a warm welcome to the traditional Shanghai Chinese Orchestra for holding an exquisite concert with traditional Chinese musical instruments, as well as magic performances on Monday evening in Piraeus.
The acclaimed orchestra brought to the stage of the Piraeus Municipal Theater a taste of Chinese culture with the melodies of the Erhu, the Pipa and the Gudi in celebration of the 45th anniversary of the Greece-China Diplomatic Relations.
The event was organized by the Chinese embassy in Greece, the Shanghai Municipal Government and China COSCO Shipping to mark the anniversary of Sino-Greece diplomatic relations this year.
Addressing the ceremony, Chinese Ambassador to Greece Zou Xiaoli praised the bilateral strategic cooperation in all sectors.
"Greece and China will remain good friends in good and bad times, good partners for mutual progress. China and Greece will walk hand in hand to the future to revive the two ancient civilizations by writing a new chapter to the mutually effective cooperation and contributing to world peace and growth," Zou said.