Chinese celebratory concert in Piraeus brings two nations closer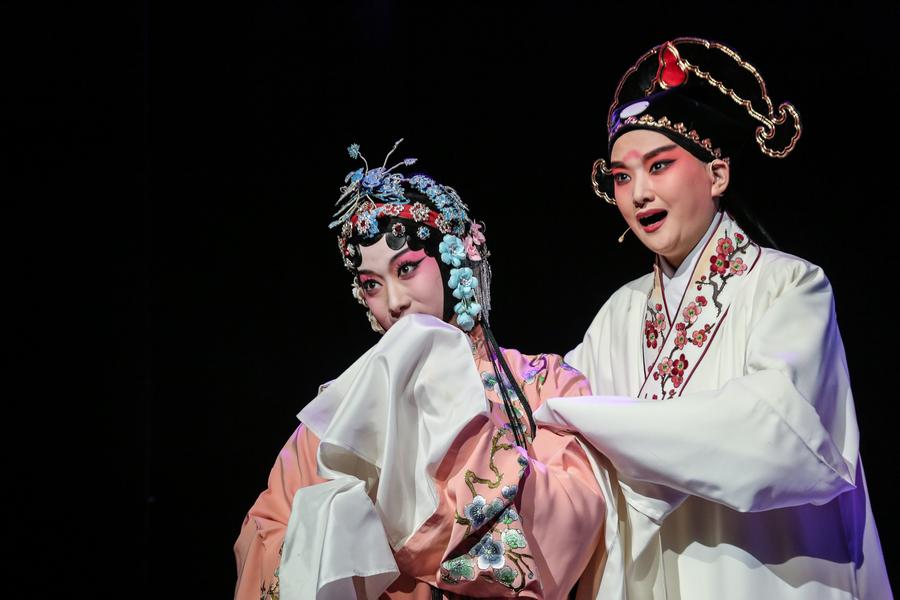 [Photo/Xinhua]
Apart from presenting classic pieces by ancient Chinese instruments like the Erhu, Guqin, Sheng (reed-pipe wind instrument) and bone flute, the "New Oriental Chinese Music Scene" provided the audience a feast of visual aesthetics with Chinese features like calligraphy, Kunqu Opera, and Chinese dance.
Chinese Erhu master Ma Xiaohui collaborated with Greek cellist Konstantinos Sfetsas in "Butterfly Lover."
The atmosphere in the Municipal Theater was overwhelming with Greeks and Chinese clapping hands to the rhythm of the "Never on Sunday," a popular song written by late Greek composer Manos Hadjidakis.
"We saw a great performance by great musicians and performers who underlined with the best way the friendship between the two countries. The two civilizations have such a great dialogue through philosophy, music, and art in general. We were excited," Greek Culture Minister Lydia Koniordou told Xinhua after the concert.