China's 2018 World Cup hope dims after Syria draw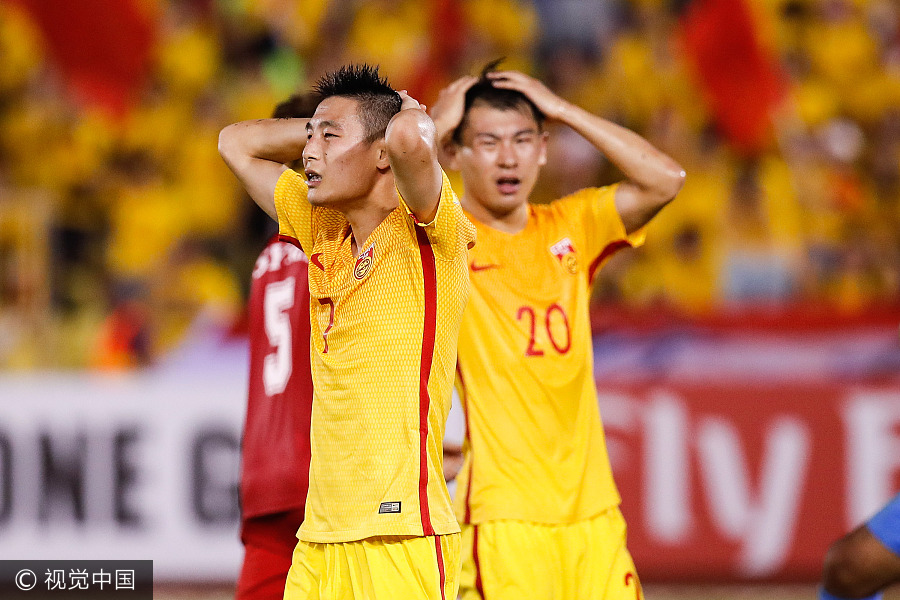 China's Wu Lei, No. 7 and Yu Hanchao, No 20, look dejected during the 2018 Russia World Cup qualifier against Syria at Hang Jebat Stadium, Malacca City, Malaysia on June 13, 2017. [Photo/VCG] 
MELAKA, Malaysia - China's flickering hope to reach the 2018 World Cup was dimmed after they conceded a last minute goal and tied Syria 2-2 in Asian qualifiers here on Tuesday.
Mahmoud Almawas converted a penalty to break the deadlock in the 12th minute, only to see Gao Lin equalize in a very similar way in the 68th minute.
Wu Xi's volley in the 75th minute put China in front, but it was too early for the Chinese side to celebrate as Ahmad Al Saleh's freekick made them crestfallen.