Chinese directors set to pick best domestic film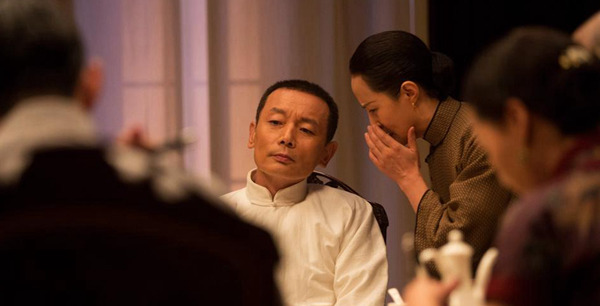 The star-studded epic, The Wasted Times, starring Ge You, is seen as the frontrunner of the upcoming Eighth China Film Directors' Guild Awards. [Photo/China Daily]
Which domestic film is the best in the eyes of Chinese directors? The answer will be revealed at the upcoming Eighth China Film Directors' Guild Awards.
It's one of the top honors for Chinese filmmakers. Organizers released a shortlist of nominees on April 6, and newbie director Cheng Er's romance drama The Wasted Times is seen as the frontrunner.
The Wasted Times, a star-studded epic that showcases wartime Shanghai, earned six nominations, including best picture, director, actor and actress.
Feng Xiaogang's political satire I Am Not Madame Bovary, a stylish movie based on best-selling author Liu Zhenyun's namesake novel, follows with five nominations.
The movie earlier won international recognition with two awards at the 64th San Sebastian Film Festival.
The other aspirants include Operation Mekong, a thriller based on a true story where 13 Chinese sailors were killed by a Myanmar drug ring in 2011; the unlikely coming-of-age romance Soul Mate; and the indie title, The Summer Is Gone, a nostalgic look at the unprecedented changes of the 1990s.
Besides Cheng and Feng, others in the running for the best director award are Cao Baoping for his crime thriller Cock and Bull; Yang Chao, the mind behind the Berlin-winner, Crosscurrent; and Zhang Dalei, whose The Summer Is Gone shot to prominence thanks to two awards at Taiwan's 53rd Golden Horse Film Festival.
The best actor award has six aspirants, including Ge You, and the best actress will be selected from among five nominees, including A-listers Zhang Ziyi and Fan Bingbing.