Ink artist in spotlight at Beijing museum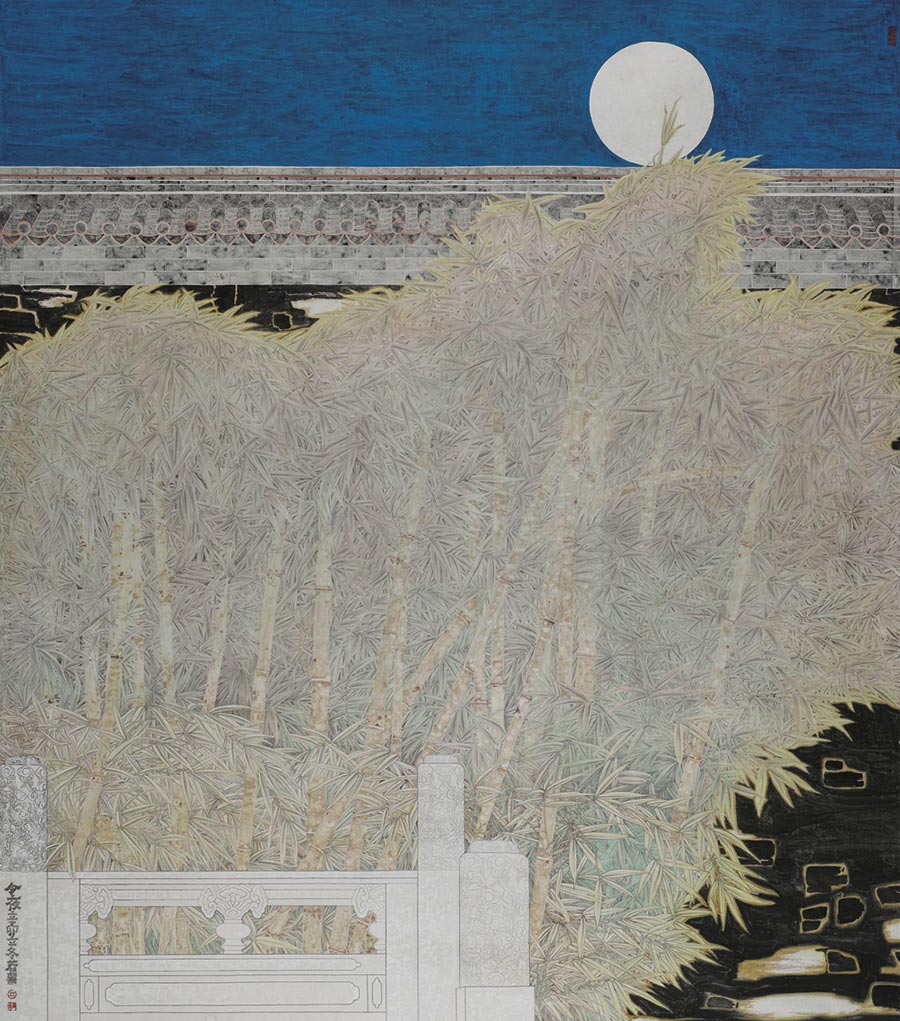 A gongbi painting by artist Lin Ruoxi. [Photo provided to China Daily]
Beijing-based artist Lin Ruoxi, 54, rose to fame in the 1980s for his mastery of meticulous gongbi brushwork and the traditional flower-and-bird paintings.
Over the past three decades, he has dug further in the ink-brush realm and produced many figure paintings of gongbi technique, flower-and-bird paintings in a carefree style and mountain-and-water paintings.
His works are now shown at Beijing's National Art Museum of China through April 16, as part of a group exhibition to show artists' latest exploration with ink-brush art.
His repertoire on show displays his all-embracing endeavors in renewing the different genres of classic ink art.