Photography captures China's Central Plain culture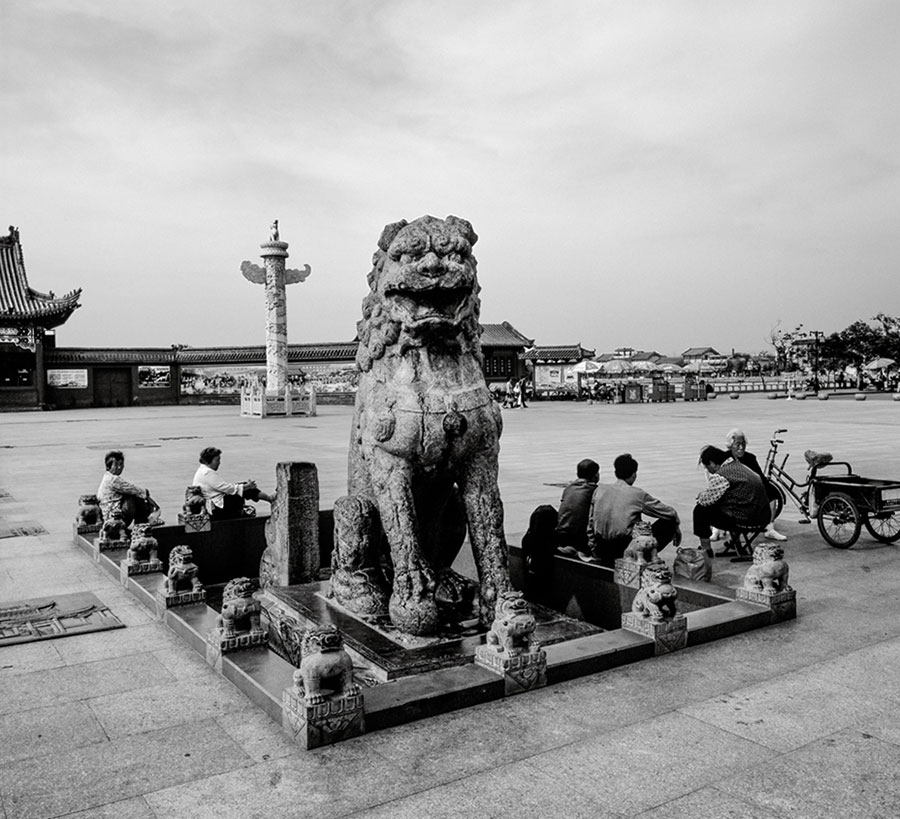 People take a break next to a stone lion at a relic site. [Photo by Hu Li/photoint.net]
The center of Chinese culture stems from Zhongyuan, a region otherwise known as the Central Plain area.
The region, which formed the basis of the Chinese civilization that many are familiar with today, is located on the lower part of the Yellow River.
The Central Plain – covering modern-day Henan, southern Hebei, southern Shanxi and western Shandong provinces – has always been at the center of China's political, economic and cultural evolution.
Over time, more than 200 emperors from across 20 dynasties have either founded or moved their capitals to the Central Plain, becoming a vital part of China's history.
The region, still full of life and rich in heritage, will remain a constant reminder of where the nation's culture originates, and how it has grown and been integrated into society.
Unfortunately, due to periodic warfare and natural and man-made disasters, cities rich in history have been incessantly constructed and destroyed.
Photographer Hu Li's work, Central Plain is one of the most abundant and profound photography works that show images documenting the survival of the lifestyle and traditional culture of people on the Central Plain.
Hu Li has taken many photos of special topics and the pictures have saved moments in history that disappear or undergo huge changes.
For example, old women with 'bound feet' and miners in a small coal mine are fading from history. People who live in caves become fewer and fewer. The temple fairs and operas that show the traditional cultural landscape on the Central Plain also are disappearing.
Hu Li's works leave us images of the Central Plain that gradually drift away and fade into history. The fast disappearance of historic and cultural heritage is the cultural tragedy of the era.
The following pictures are selected from Hu Li's Central Plain exhibit containing photos taken in Henan province from 2002 to 2016.