Artist from Yangtze island holds show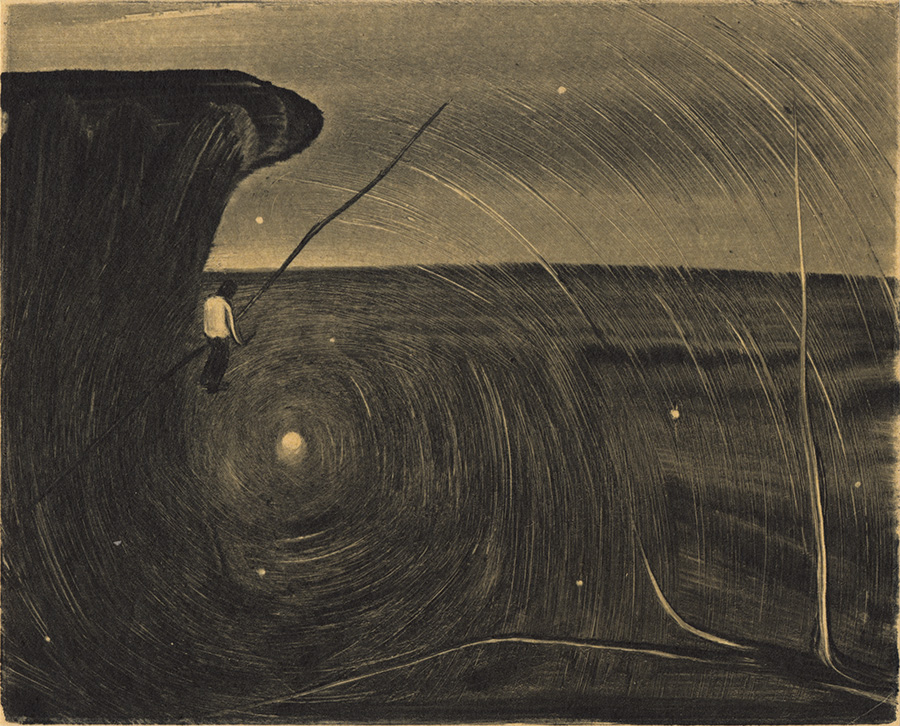 [Photo provided to China Daily]
Zhang Lei has been living for a few years in Jiangxinzhou, an island on the Yangtze River near Nanjing, East China's Jiangsu province.
Dozens of his prints and oil works inspired by the natural landscape and residents of the island are now on show at Passing by Jiang Xin Zhou, the 29-year-old artist's solo exhibition through Aug 4, at the Beijing gallery of the Gome Art Foundation, an institution founded in 2014 by Gome Holding Ltd, a major Chinese retailer.
Zhang studied lithograph at Nanjing University of the Arts.
He will soon move out of Jiangxinzhou because the island is set to be transformed into a modern urban center where old buildings are becoming history.