Home / Culture / Film and TV
Stills of 'A Chinese Odyssey Part Two: Cinderella' released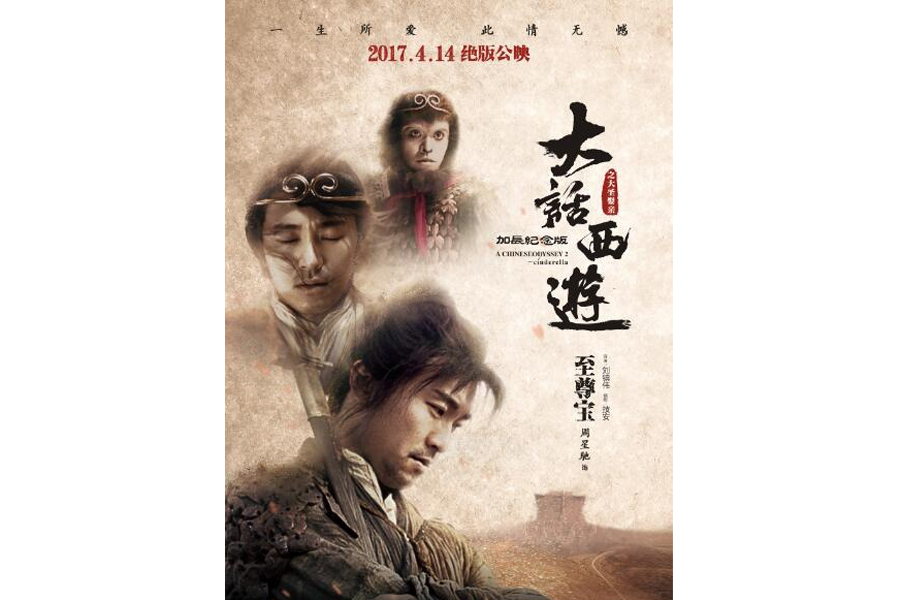 A poster of the film A Chinese Odyssey Part Two: Cinderella [Photo/Mtime]
Hong Kong film A Chinese Odyssey, a Stephen Chow classics, is rereleased in a longer version on the mainland today.
It is not an exaggeration to say A Chinese Odyssey Part Two: Cinderella marked a milestone in Chinese movie history. It ranks second highest with a score of 9.1 among Chinese films on Douban Movie, the Chinese version of IMDb.
The 1995 fantasy film, divided into two parts, influenced a generation of Chinese and established the Hong Kong-based actor as the "King of Comedy".
In the new version, the film, inspired by the 16th-century Chinese novel Journey to the West, has been re-edited to add 11 minutes to the original 99.