Home / China / Innovation
Virtual reality brings Old Summer Palace back to life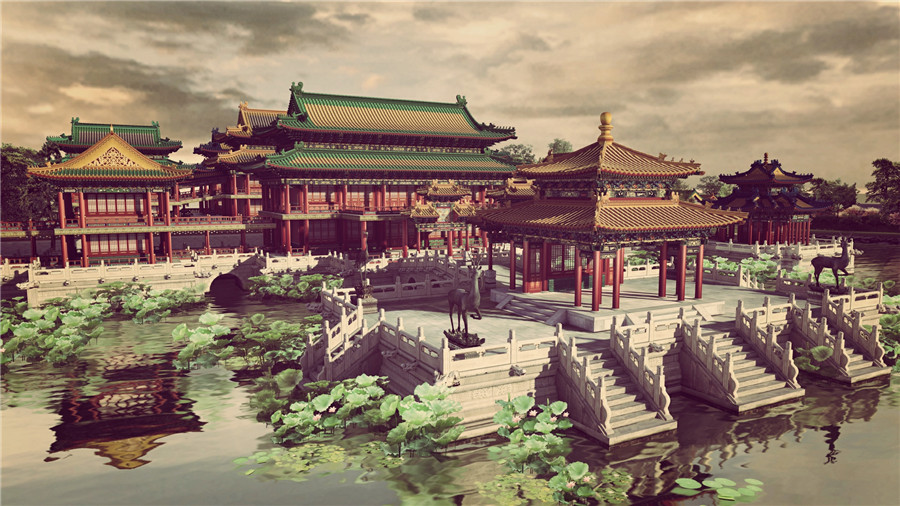 The restoration scenery of the Fanghu Wonderland at the Old Summer Palace during the period of the Qianlong emperor in the Qing Dynasty (1644-1911). [Photo/Asianewsphoto]
A research team of Tsinghua University professors has recreated the original appearance of the Old Summer Palace by using photos along with virtual reality technology.
The team, lead by Guo Daiheng, a professor from the Architecture School of Tsinghua, briefed their digital study on the imperial palace and their achievements at a press conference on April 18.
Guo's mentor was well-known late Chinese architect Liang Sicheng. It took Guo and her team 15 years to complete the digital restoration.
The Old Summer Palace in northwest Beijing was first constructed in the early 18th century as a site to honor the best of Chinese landscaping and Western styles. The garden used to cover 350 hectares, with a perimeter of 10 kilometers.
However, in 1860, Anglo-French forces sacked and looted the Old Summer Palace, also known as Yuanmingyuan, and burned it to the ground. From then on, the park suffered continual damage at the hands of the Eight-Power Allied Forces (composed of Britain, France, Germany, Russia, the United States, Japan, Italy and Austria), warlords, bandits, and the entire site has been in ruins since.