Home / Business / Biz Photos
World Bank takes to Belt and Road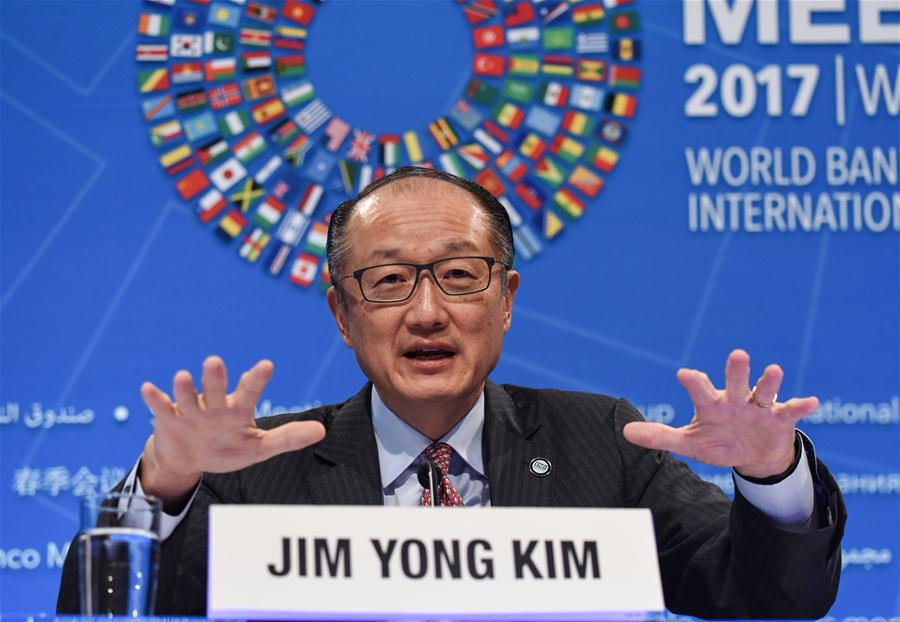 World Bank President Jim Yong Kim speaks at the opening press conference of the 2017 World Bank and International Monetary Fund (IMF) Spring Meetings in Washington DC, April 20, 2017. [Photo/Xinhua]
The World Bank Group is and will continue working closely with the Chinese government on the Belt and Road Initiative, according to the chief of the international financial institution.
Jim Yong Kim, president of the World Bank Group, praised the initiative on Thursday during a press conference of the 2017 IMF/World Bank annual spring meeting in Washington.
"The One Belt, One Road project is an extremely important one for the Chinese government and also for us," said Kim, who is scheduled to attend the Belt and Road Forum for International Cooperation to be held in Beijing on May 14-15. Twenty-eight heads of state and government leaders have confirmed they will attend the meeting.
"The leadership that China is now taking in the overall world of development I think is unprecedented," he said.
Kim, who has visited China many times, said China has been stepping up and illustrating that it is concerned about development, not just in neighboring countries or even along the Old Silk Road, but globally.
He said the World Bank Group has a very close working relationship with the Chinese government and also with the Asian Infrastructure Investment Bank (AIIB). "We'll be signing another memorandum of understanding," he said.