Finding wonder in the macabre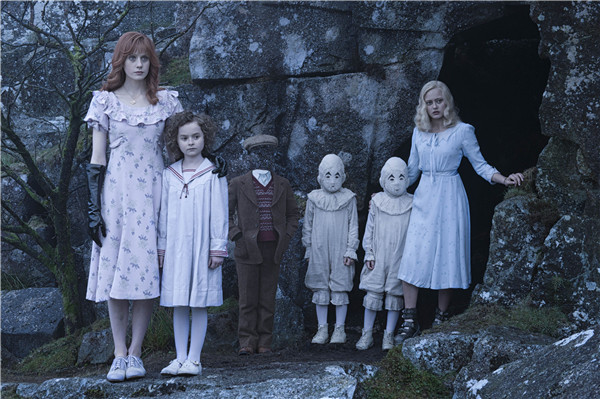 Tim Burton's latest film, Miss Peregrine's Home for Peculiar Children, continues his trademark dark, gothic and eccentric style.CHINA DAILY 
Monsters feeding on human eyeballs? If a child has a father like Tim Burton, that may be the bedtime story.
Scary but interesting-that's how Hollywood's "King of Quirk" defines the scene that the director features in his latest film, Miss Peregrine's Home for Peculiar Children.
"I always find poetic and emotional moments in horror films," Burton says on the Beijing stop of the film's promotional tour. The film will open on the Chinese mainland on Dec 2-about six weeks later than the US release.
From Edward Scissorhands and Planet of the Apes to Charlie and the Chocolate Factory, the prestigious auteur is known in Hollywood as a master of dark, gothic and eccentric hits, and the new film continues his trademark style.
For fantasy-film fans, the visual feast has already won acclaim from overseas viewers. The movie site IMDb.com gives the film 7 points out of 10.
The movie is adapted from US author Ransom Riggs' debut novel of the same name, which ruled The New York Times' children's chapter list in 2012.