Exclusive: Dou Jingtong on influences from her family
When Leah Dou took to the small stage at The Wheatsheaf pub in Bedfordshire, England, last Saturday, none of the pub-goers were aware they were in the presence of Chinese pop royalty.
The unpublicized gig was set up by Dou's management as a warm-up ahead of her biggest performance yet outside of China. She sung free of pressure in front of a crowd that learnt of her for the first time through her music. Dou likes it that way.
"It means a lot to me," she tells China Daily. "I'm not annoyed or offended that I'm always introduced in the context of my family, but it's nice, it's refreshing to be introduced through my music, rather than something that's irrelevant to my music."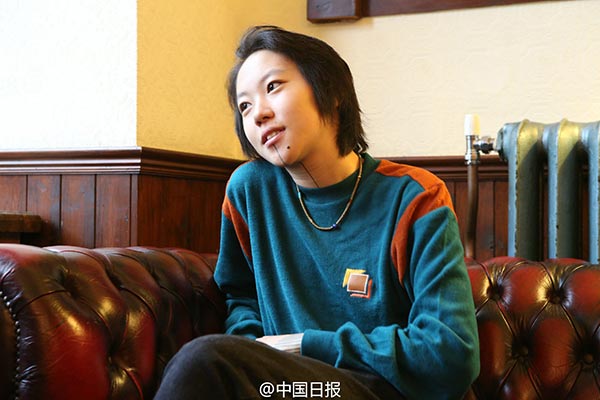 Related:
Chinese teenage singer Leah Dou begins her first UK arena tour