Russian dance ensemble bringing popular dance to China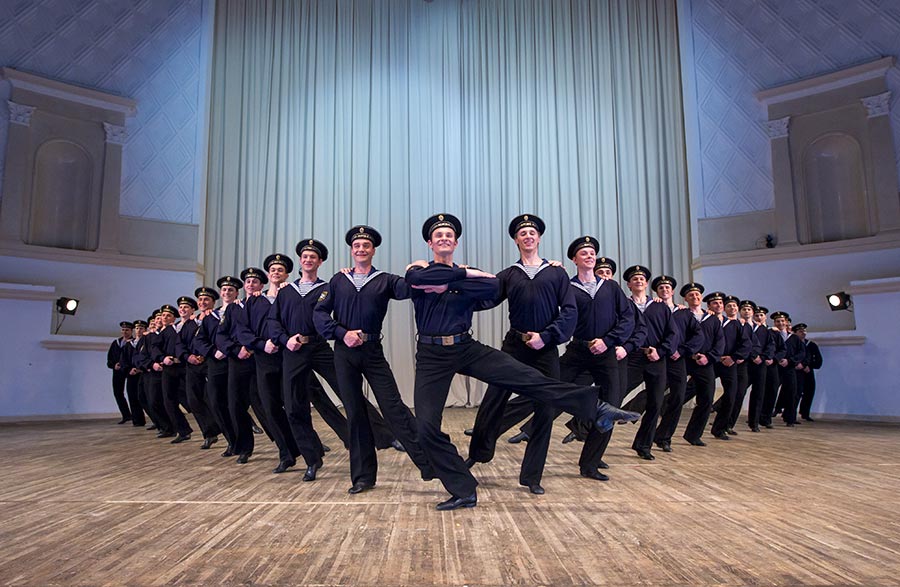 [Photo provided to China Daily]
The Igor Moiseyev State Academic Ensemble of Popular Dance, also known as the Igor Moiseyev Ballet, will return to China six years after its last performance in Beijing. The troupe will tour with shows in Wuhan on Nov 25, Shanghai on Dec 3, Chongqing on Dec 8 and Beijing on Dec 13 and 14.
The ensemble will bring some of their popular dance pieces created by the ensemble's founder, the outstanding 20th-century Russian choreographer, Igor Moiseyev.
Founded in 1937 by Moiseyev, who created a legacy of over 300 choreographic works including the famous Guerrillas, Gopak, Summer, and Aragon Jota, the ensemble has toured extensively.
Moiseyev died in 2007 at the age of 101. However, his passing did not end the life of the ensemble. Since it opened its professional dance training school in 1943, a younger generation dancers now carries on the Moiseyev legacy and continue to tour worldwide.