Exclusive: Dou Jingtong on musical pursuit
Beijing-based musician Dou is the daughter of diva Faye Wong and combustible rock star Dou Wei - a now-divorced musical couple equivalent to Beyoncé and Jay Z in terms of star power in China.
The 19 year old is performing major venues in the UK for the first time, supporting Indie-pop band Bastille on the British leg of their Wild Wild World Tour. On Wednesday, she plays the UK's second biggest indoor venue - London's O2 Arena - and on the weekend it's the country's largest in Manchester.
"I'm doing small pub gigs and then tomorrow is the O2 - it's crazy," she says, her tiny frame perched on a leather sofa at The Queen's Head pub in Central London. "The opportunity came up and I was really lucky to be able to join [Bastille] on tour. Just being able to tour somewhere out of China is really amazing for me, especially in the classic way, with everybody on a tour bus, I'm really excited for it."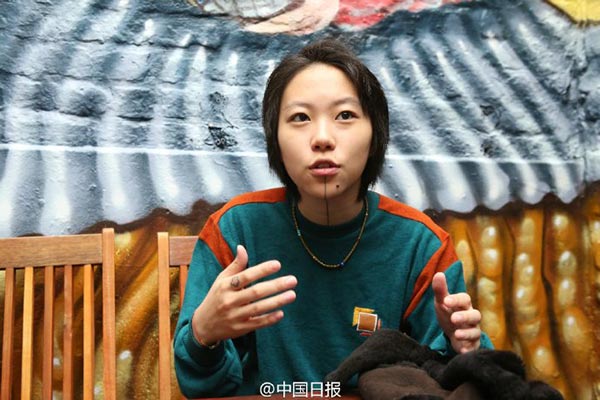 Related:
Chinese teenage singer Leah Dou begins her first UK arena tour