Cumberbatch magic boosts superhero movie in China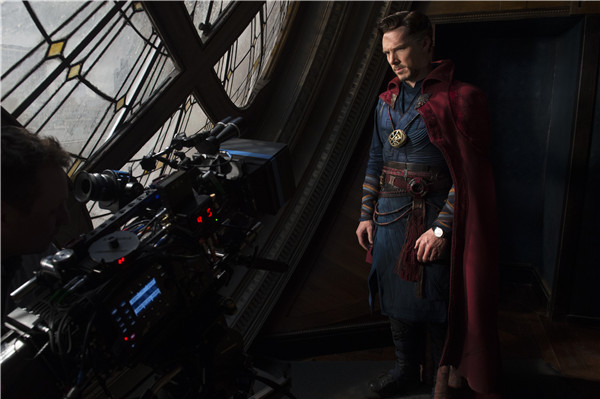 [Photo provided to CHINA DAILY]
Every time a Marvel superhero movie hits the theaters, it dominates the box office. And Doctor Strange is following this tradition. Since the 14th superhero film from the Marvel universe opened in China on Nov 4, it has taken over the box office by raking in 300 million yuan ($45 million) in three days.
This is despite the fact that China's lackluster market has been seeing a slowdown for almost five months now.
From now through December, nearly a dozen imported movies are to be screened in China, and it is widely believed they will boost the market. But with the recent Tom Cruise-starrer Jack Reacher: Never Go Back and Tom Hanks' Inferno-two tentpoles-failing to make a splash, a recovery looks doubtful.
British actor Benedict Cumberbatch, who stars in the $165 million visual feast, seems at least partly responsible for Doctor Strange achieving commercial success as well as critic acclaim.
On China's popular review site Douban, the movie scored 8.1 points of 10.
Doctor Strange's plot is a simple tale unlike Marvel's famous Avengers franchise, which has a whole bunch of superheroes to keep track of, besides their complex relationships and backgrounds.
In the film, the protagonist, Stephen Strange, is a world-famous neurosurgeon who has a career-ending car accident when he injures his hands.