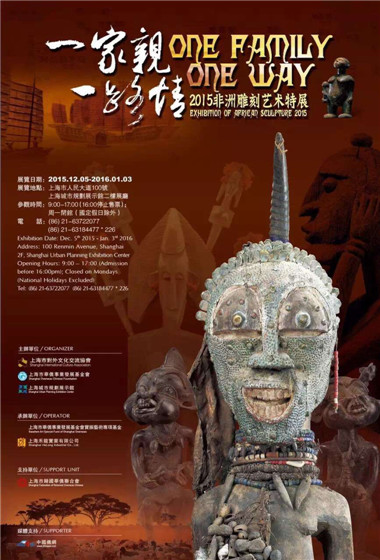 A poster of the exhibition. [Photo/eastday.com]
An exhibition of African wood sculptures entitled "One Family, One Way" was held at Shanghai Urban Planning Exhibition Hall on Dec 5.
Eighty-eight pieces of African wood carvings were displayed. These artworks were collected by Zhao Baopei, director of Baozhen special fund of Shanghai Overseas Chinese Foundation over the last 20 years. They are very imaginative, representing the real essence of African wood carvings. An element of Chinese culture also finds its way into the artworks.
The exhibition will last until Jan 3, 2016.