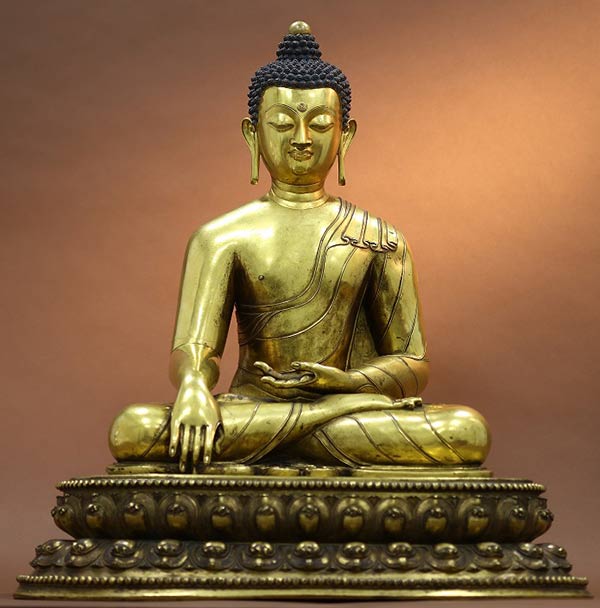 Shakyamuni Buddha [Photo provided to China Daily]
A gilt-bronze seated Shakyamuni Buddha figure made in 14th-century's Tibet was sold for 103.5 million yuan ($16 million).
The exquisite figure, standing 77 centimeters, was hammered off in Poly International Auction's Beijing saleroom Monday night. It was a sale from the 12 Buddhist figurines from London-based antique dealer Jules Speelman's collection. The sale was 100 percent sold.
The Shakyamuni figure has been well preserved in several hands. The crafting technique presents a contrast between his peaceful gesture when becoming the "Enlightened One" and the carved patterns of the lotus pedestal that are full of dynamic energies. The figure features a sculpting style of Buddha figures in Nepal.
A bronze seated and cross-legged Maitreya Buddha figure also of the 14th century fetched 39.1 million yuan.
A Dipamkara Buddha, or the lamp-bearer Buddha of the past, sold 34 million RMB. It was crafted during the reign of Emperor Qianlong in Qing Dynasty (1736-96).