Chinese brands take center stage at Milan show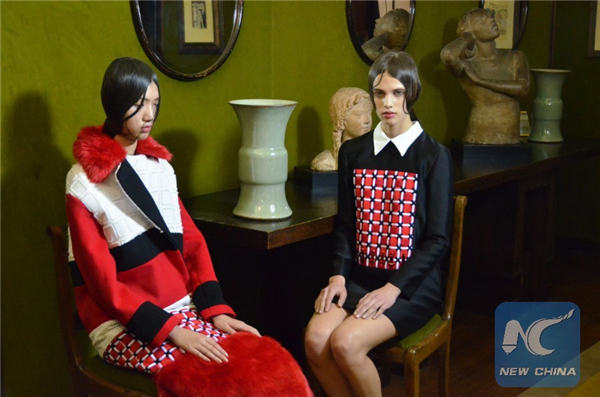 Models wearing made-in-China brands take part in a recent event held in a mansion in the heart of Milan. Photos by Song Jian/Xinhua
Fifteen models wearing Made-in-China brands took part in a recent event at a mansion in the heart of Milan, attracting plenty of interest from the fashion world.
The models were dressed in creations produced by six Chinese fashion brands.
Each brand used the sketches of a finalist designer of Vogue Talents for Asia, a scouting project conceived by Elite and Vogue Italia, its senior editor Sara Maino tells Xinhua.
"Integration between creativity and industry is very important," she says, adding the event allowed designers to meet China and for China to display its creativity.
Yu Min, head fashion designer at Canudilo H Holidays, among the brands on stage in Milan, says the event was an occasion for Chinese brands to showcase themselves and integrate into the global market.
"We have a lot to learn from the Western fashion world, but now Chinese fashion brands have started blending Asian culture with Western trends," Yu says.
Yi was another one of the selected Chinese brands.
Fashion designer Hu Yi, who created the brand, says: "Red is the predominant color in our collection. We like to spread a strong bright-colored feeling.