Fashion briefs
Shoes inspired by Silk Road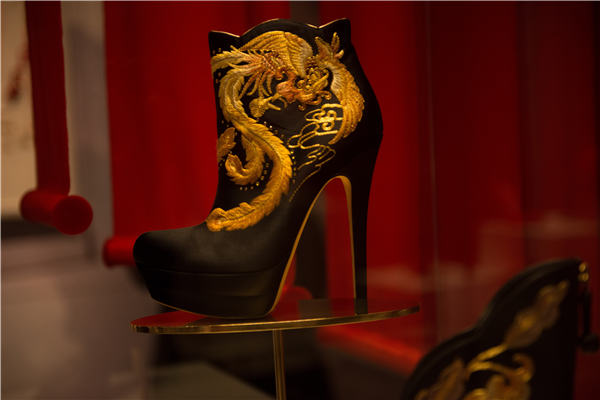 Photo provided to China Daily
Chinese luxury footwear brand Sheme was recently invited to exhibit at the Chinese Museum of Women and Children. The brand showcased its latest collection, which was inspired by the ancient Silk Road. The collection included conceptual boots and made-to-order heels, highlighting ethnic craftsmanship. The display was part of the exhibition, Harmony and Beauty - Chinese Garments Over the Past 300 Years, which traces the evolution of Chinese garments and accessories since the 18th century.
Tech lets users spot new trends
Toutiao.com, a data-based news-recommendation engine, and Trends Media Group, a major Chinese media group, recently held a forum showcasing how technology and fashion can interact with each other. Participants were shown how technology can help identify the latest fashion trends by analyzing user data collected from 30 million users of Toutiao.com. They were also shown the intricate relationship between smart devices, fashion brands, celebrities and consumers.
Laomiao unveils new collection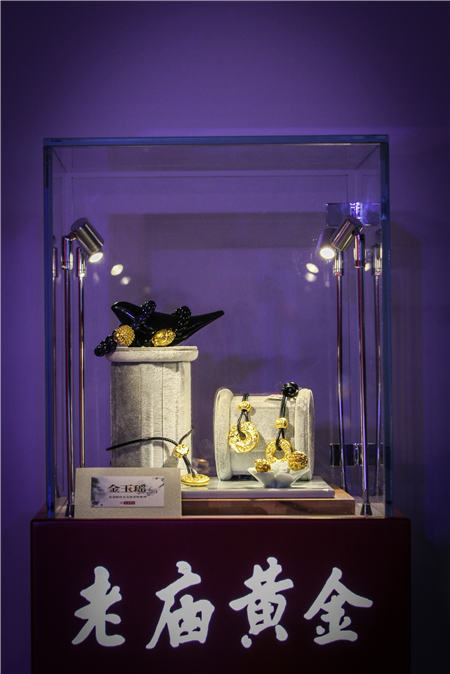 Photo provided to China Daily
Chinese brand Laomiao Gold unveiled its new collection at the China International Jewelry Fair last week. The collection draws inspiration from the traditional Chinese symbols of luck and recreates them with a modern touch. Gold, jade and leather were used to create unique pieces. The brand's spokesperson, actress Sun Li, attended the event.