Traditional villages are considered the root of Chinese culture that houses the soul of the Chinese nation. Yet, the dire reality is that they are disappearing at a faster pace than ever. According to Traditional Village Protection and Development Research Center, in merely a decade, China lost over 900,000 natural villages. Chinadaily.com.cn spoke with experts to find out how the world preserves traditional villages and what China can learn from their examples.
Japan: Integration of tradition with modernity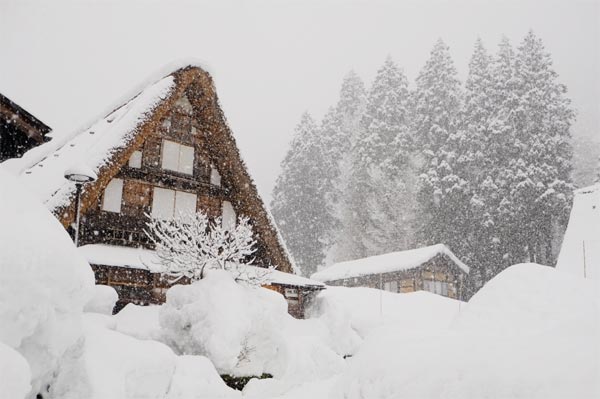 Historic Villages of Shirakawa-go and Gokayama. [Photo by Wang Yifan / Provided to chinadaily.com.cn]
Located in the Shogawa river valley stretching across the border of Gifu and Toyama prefectures in central Japan, the Historic Villages of Shirakawa-go and Gokayama are famous for their architectural style known as gassho-zukuri, or prayer-hands construction.
Visually, the thatched and steeply slanting roofs resemble two hands joined in a prayer, and structurally, the design is strong and resistant and allows the houses to withstand the heavy snowfall in winter.
According to Wang Yifan, Ph D candidate at School of Architecture in Tsinghua University and author of Value and Elements of Village Heritage on the World Cultural Heritage List – An Analysis on Agricultural Villages and Cultural Landscapes, from use of natural materials to processing and construction, Japan still applies traditional architectural methods in preservation of ancient architectures. This makes regular maintenance possible and more applicable instead of building mock-ancient buildings after the original one totally demolishes.