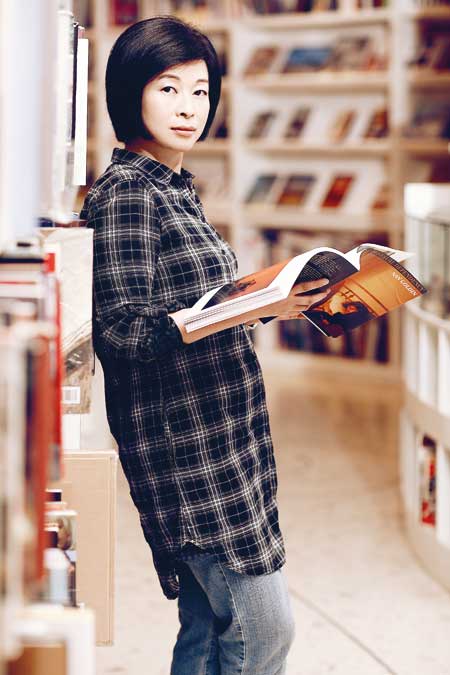 Yi-ping Pong says she will travel the Chinese mainland and write about it next year. Provided to China Daily
A falling apple famously inspired Isaac Newton to become a great physicist but another apple triggered Yi-ping Pong's 20-year love affair with France.
Pong, a Taiwan-born writer and photographer who lived in Paris for 17 years, was in Beijing two months ago to promote her books on French jazz, art and food culture.
Pong's romance with France started in 1993, when she graduated from the National Taiwan University in Taipei, majoring in history.
She was fluent in German, French, Japanese and English, and wondered which country she should pick to study further.
Pong says she had read many books about France but didn't know many people to turn to for suggestions, until she heard of a painter who had returned from France to open a cafe.
"The cafe had a good atmosphere and a wall that was covered with graffiti, which was rare at the time," she says. "The painter welcomed me and made a very delicious apple pie and an apple cocktail."
Pong then found more than 300 French dishes that used apples as an ingredient. That led her to undertake a journey to France.
"If a country could use an apple to make so many different kinds of food, its culture must be very delicate, and I wanted to learn it," she says.
She has since won many awards in France and Taipei for her books and short movies, and has held dozens of photographic exhibitions over the past decade.