Soldiers say goodbye to military life
In early September, a number of Armed Police Force soldiers finished their military service and left the army where they lived for two years or more.
"This is the outfit that I have been in for the most times in my life so far. Every time I stand guard, I put it on. Every time after I wash it, I iron it till I see no wrinkles. Because in my heart, it represents the image of a soldier.This is the last time I will wear it," said Nie Weimin, 20, from Muyang, Jiangsu province, one of the retiring soldiers this year.
The military days become the most unforgettable part of their lives, which will always have a positive impact on the future, Nie said.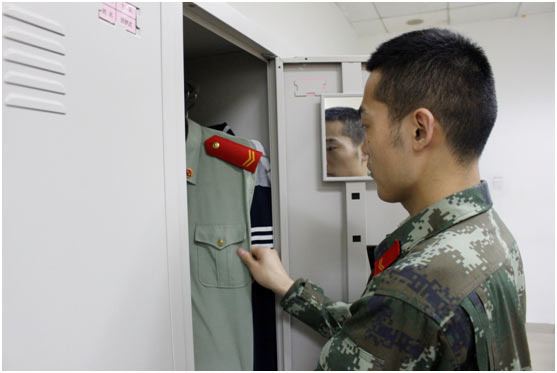 Zhang Xuecheng, 22, from Handan, Hebei province. [Photo by Yan Dongjie/chinadaily.com.cn]
"The locker has accompanied me for two years, from when I first came to the army, till now when I'm retiring as a private first class. Spring, summer, autum and then winter, time flies.
"I'm leaving the army. I'll remember and respect everything that I experienced.