I'm always looking for new ways to find evidence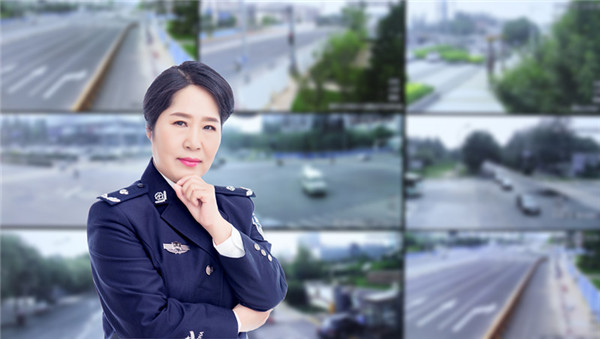 XU CHUNLAN, 52, has been a police officer for 30 years in Tongzhou and Daxing districts, and is the only woman in the city to have run a criminal investigation team. She is political director of the Beijing Public Security Bureau's criminal investigation department.
In many people's view, I must be braver than the average person. Otherwise, how could I be a policewoman? But they're wrong. The feeling I had when visiting my first crime scene has never faded.
Nearly 30 years ago, about the time I started, a man surrendered himself to my police station, saying he had chopped up his wife after an argument.
I'd imagined many times what a crime scene would be like, but I was still shocked when I opened the door to that man's home. I instantly saw a woman's body on the bed - she had been decapitated.
I felt a chill down my spine, but I carried on looking for trace evidence around the room. I was still shaking when I returned to the office.
Yet along with the fear there was also a level of excitement brought by the job. I gradually realized how important my work is to helping solve crimes.
On the eve of Spring Festival in 2001, some villagers in Tongzhou district found the bodies of a mother and her 18-month-old son in a house beside a furniture factory. Both had been stabbed to death during a robbery.
Seeing the child made me think of my own daughter, and I felt a great responsibility when I looked for trace evidence at the crime scene.
I found one fingerprint on a wardrobe, and then collected 400 sets of prints from people related to the victim as well as factory workers who were around on the day of the robbery. For days, my job was to compare those fingerprints by the naked eye, day and night, to find our suspect.
It was difficult, as we had no automatic identification technology at that time, but I didn't give up. I knew the more effort I made, the closer I would come to the truth.
After about 10 days, I finally found a close match for the print from the wardrobe. But instead of excitement, I felt nervous. I was worried about the accuracy, so I reviewed that set of prints over and over again.
After further investigation, and other trace analysis, we finally found the suspect in Yunnan province.
It was a special Chinese New Year for me. Although I'd missed out on a family reunion, I'd carried out my duty as a police officer and was able to bring some closure for the victims' family.
In the past 30 years of identifying trace evidence, from footprints to bullet holes, I've always made an effort to try something new. In the 1990s, for example, I cooperated with a software company to study fingerprint comparison. I also developed a DNA laboratory after I was assigned to Daxing district.
I am 52, but I like to study and adopt new technologies, such as online payment, as they may contribute to how we investigate criminal activity some day.