Freight train linking NE China and Duisburg open up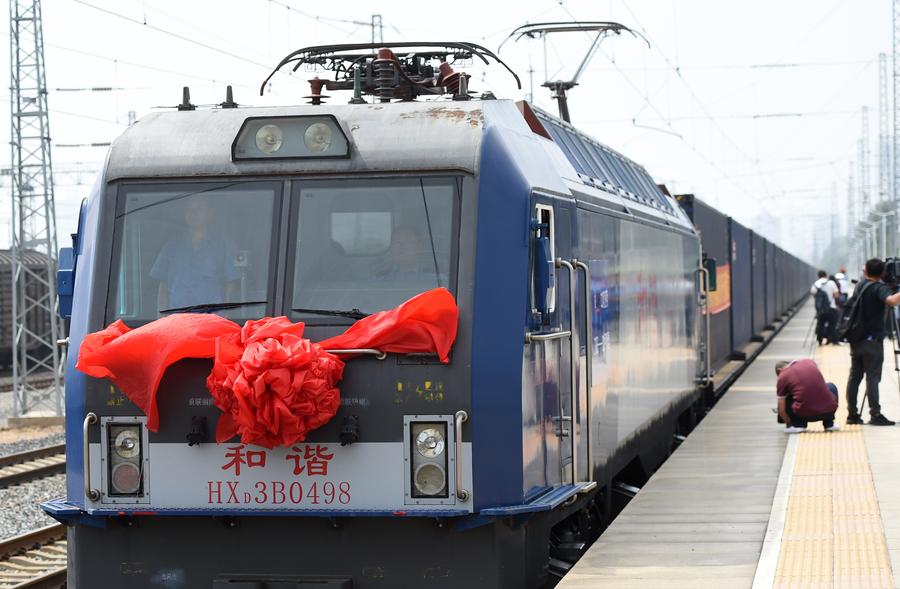 A Chinese Railway Express cargo train leavs for Duisburg, Germany, at Shenyang East Railway Station in Shenyang, the capital of Northeast China's Liaoning province, on Sept 9, 2017. The railway line for container trains from Shenyang to Duisburg was opened up on Saturday. [Photo/Xinhua]
SHENYANG - A freight train chugged out of a railway station in Shenyang in Northeast China's Liaoning province on Saturday, heading for Duisburg, Germany.
It marked the start of a new freight train route stretching more than 9,300 kilometers.
The train will pass through Mongolia, Russia and Poland. A single journey takes 17 days, about half the time for traditional sea voyage.
Two trains will depart both Shenyang and Duisburg each week at the beginning, and later increase to five.
The train's cargo includes industrial products from Shenyang, as well as commodities from Japan and South Korea.
The service is aimed at boosting trade between the economic hub of Shenyang in northeast China and Europe.
As of May 13 this year, when the 1,000th Sino-European freight train left China, the country had 51 Sino-European freight train routes, with trains from 28 Chinese cities travelling to 29 cities in 11 European countries.