Models display grace of qipao in Shenyang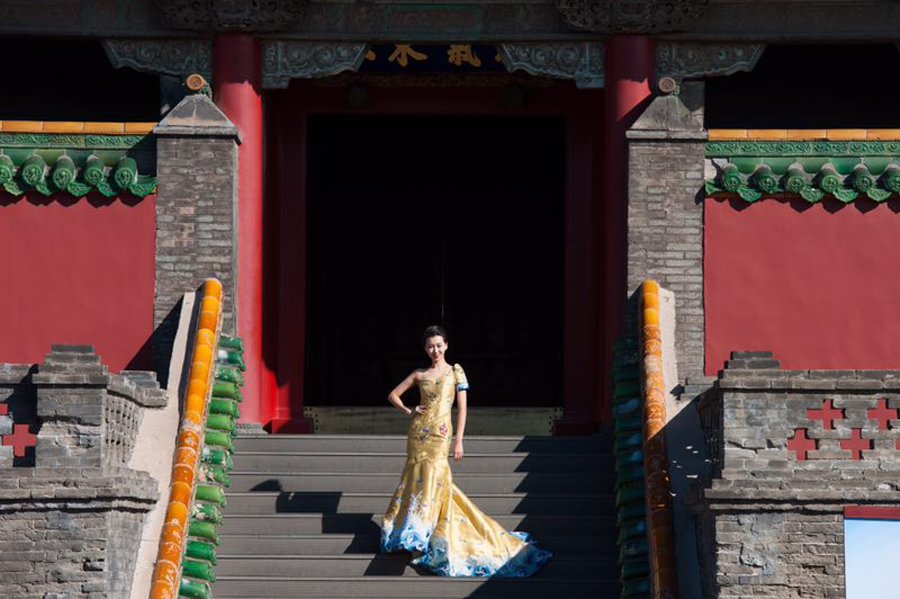 A model displays the elegance of qipao at the 400-year-old Shenyang Palace Museum in Shenyang, Northeast China's Liaoning province, on Tuesday. [Photo/chinadaily.com.cn]
Models from different countries took to the catwalk in qipao, a traditional Chinese dress, at the first Shenyang Qipao International Cultural Festival held at the Shenyang Palace Museum in Shenyang, Northwest China's Liaoning province, on Tuesday.
Qipao was the formal dress for royal ladies in China's last imperial dynasty Qing (1644-1911), said Li Li, the deputy director of the museum.
The museum, with a history of nearly 400 years, was the imperial palace of the Qing court before the capital was moved to Beijing in 1644. The museum houses a collection of around 300 qipaos of the Qing royal family.