World's top 10 airlines by comprehensive competitiveness
Three Chinese air carriers entered the list of the world's most competitive airlines, according to a ranking released by the World Air Stewardess Association.
Air China, China Southern Airlines and China Eastern Airlines ranked fourth, fifth and seventh respectively, evaluated by the association's GN Comprehensive Competitiveness Airline Evaluation Indicator System.
The indictor system includes 3 first-level indicators - Resources Size Index, Capability Index, and Environment Index, and 12 second-level indicators.
Airlines with strong comprehensive competitiveness share the features of having a large operating scale, good operations management, a worldwide airline network, better service quality and a high safety level, according to the association.
Here is the list of the world's airlines with the strongest comprehensive competitiveness.
No 10 Air Canada
Score: 80.73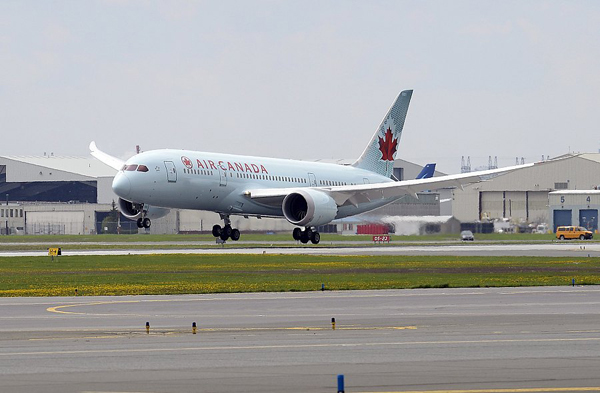 Air Canada's Boeing 787 Dreamliner lands at Pearson International Airport in Toronto, May 18, 2014. [Photo/VCG]