Left-behind women masters of their own careers in Hunan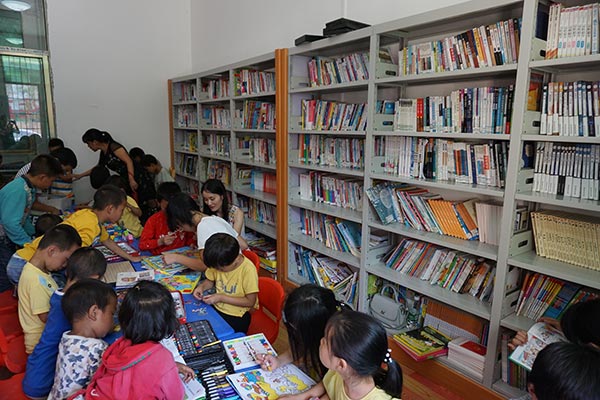 Children of working women read and draw at the reading rooms in Bantang village, Shaoyang city of Central China's Hunan province, on Sept 9. [Photo by Wang Jingjing/chinadaily.com.cn]
Women with husbands working away in big cities are usually described as poor and lonely. However, the belief is not true for the women in Bantang village of Hunan province.
Helped and encouraged by the Women's Federation of Central China's Hunan province, the women in the village make the most of their own time and have created their own careers. A majority of the women have learnt how to use thread to knit, and have started their own businesses and sold their creations online.
Their ideas and success is part of the poverty eradication move of the local government, which is aimed at helping women move forward with having careers, while also increasing the income of local families. The local government has also placed money into creating reading and gaming rooms for the children of the working women.