Shenzhen: Share bikes but don't park them illegally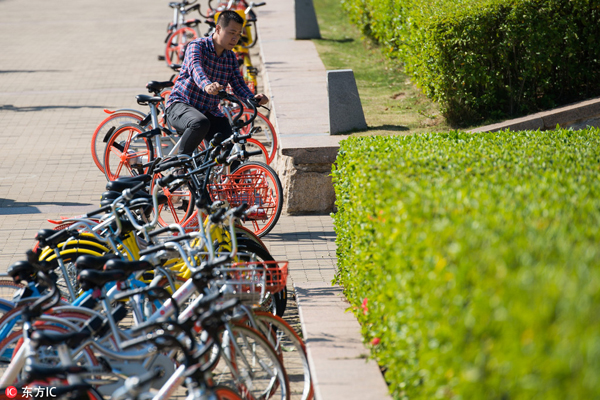 A cyclist parks a bike rented through a bike-sharing service at a park in Shenzhen, Guangdong province, Dec 27, 2016. [Photo/IC]
Shenzhen is considering disgracing unruly cyclists in efforts to control bike sharing services, reported Xinhua News Agency.
Shenzhen's transport authority has issued a draft statement on regulating bike-sharing services on Tuesday.
The draft rules state that those who park the bikes in unauthorized areas should be punished and the bad behavior should impact their credit record.
Bike-sharing services, bolstered by ride-on-demand service apps, have sprung up in an increasing number of Chinese cities over the past year. But with the rapid development of the service, problems such as improper parking, have posed challenges for urban management.
The proposed rules aim to define the roles of the government, service providers and users.
According to the draft regulations, the government is responsible for formulating policies and standards, building infrastructure, and punishing breaches, while service providers should manage the bikes and regulate users' behavior.