Injury and pain behind glitz and glamour of cities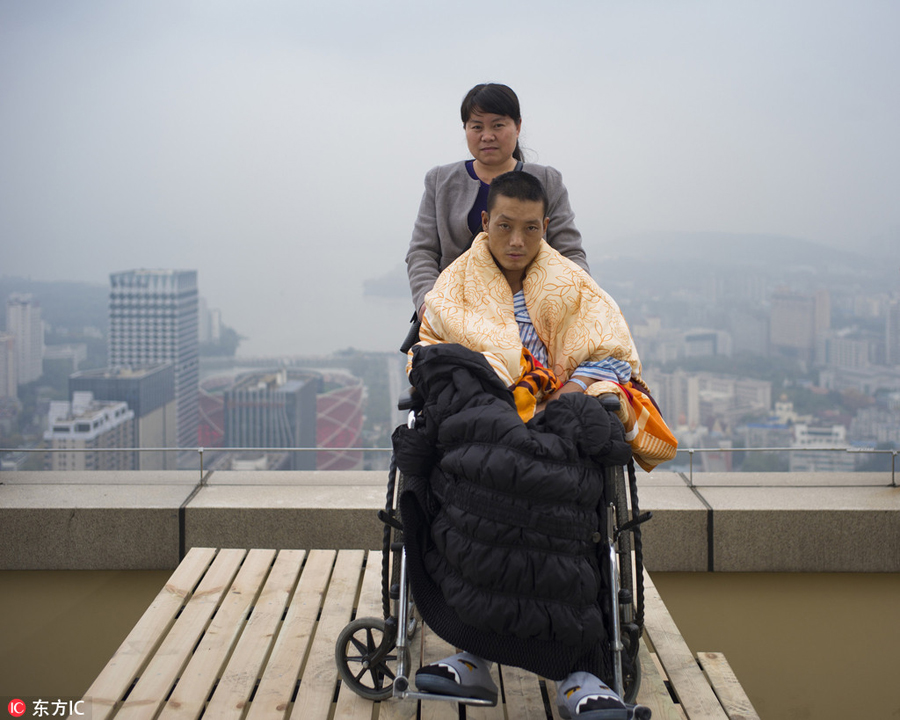 Zhou Changsheng, 36, who is from Yingshan county, Hubei province, fell from an 11-storey building under construction when the machine transporting him malfunctioned in October. Zhou survived by grabbing scaffold, but he was severely injured and now faces amputation. [Photo/IC]
When you look out of the window and see the skyscrapers, you might not realize the risks the workers took to create the towering symbols of human ambitions. While China's rapid pace of development over the past few decades has completely transformed the country, not everyone has been lucky enough to enjoy the fruits of their labor.
Many migrant workers doing dangerous jobs, such as working on construction sites, have met accidents that have left them handicapped and unable to work. With a lot of them coming from poor families, they are trapped in huge financial difficulties after losing their ability to earn money.
To raise people's awareness of these injured workers, a series of photos were taken on the roof of a hospital building in Wuhan, Hubei province, to show the everyday reality of these workers against the backdrop of city's skyline.